GoldStream Reverse Osmosis (RO) - Membrane Filtration Systems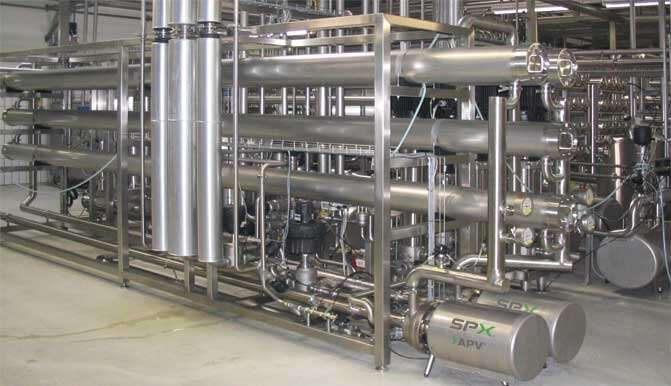 Product Type:
Systems / Filtration
Membrane filtration for concentrating
We Are Here to Help
Find your local representatives within your region for product inquiries.
Where to Buy
Reverse Osmosis (RO) filtration is based on a very dense membrane that rejects virtually all substances except water. This is possible due to a very high system pressure.
RO is used for concentration of liquids to higher solids levels, depending on application.
The purpose of RO can be to pre-concentrate prior to evaporation, to minimize transport costs or to increase capacity in different dairy processes.

Advantages

Proven components and system design
Proven membranes for RO dairy applications
High performance and long membrane lifetime
In-line process: UF, RO, RO polisher
High-quality engineering, standardized system
Optimized utility consumption
Pre-assembled in our manufacturing facilities
Operator and maintenance friendly