SepSteam System - Reverse Osmosis Systems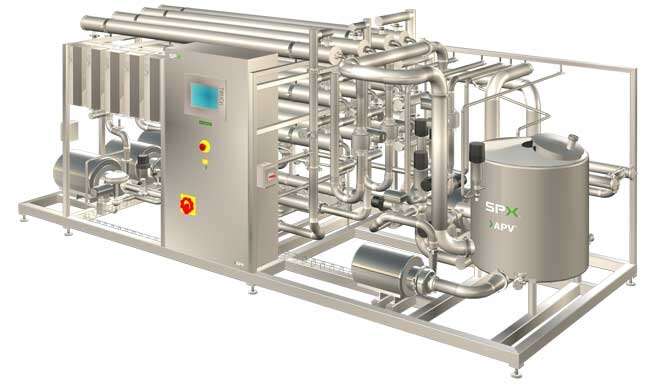 Product Type:
Systems / Filtration
For milk and whey protein concentration
We Are Here to Help
Find your local representatives within your region for product inquiries.
Where to Buy
Ultrafiltration for concentration of milk or whey is widely used in the dairy industry. UF concentration is used as a concentration step in the process of making different whey or milk powder products. Also different fresh cultured cheeses like cream cheese, feta and queso fresco can be produced by UF concentration with a substantially higher yield.

Advantages

Proven components and system design
Proven membranes for any dairy application
High performance and long membrane lifetime
High-quality engineering, standardized system
Speed controllers on all motors
Optimized utility consumption
Pre-assembled in our manufacturing facilities
Operator and maintenance friendly
Brochures
Membrane Filtration and Microparticulation ID-6502
‖ GB
Datasheets
SepStream UF ID-6508
‖ GB