SHH - High Heat Infusion Sterilizer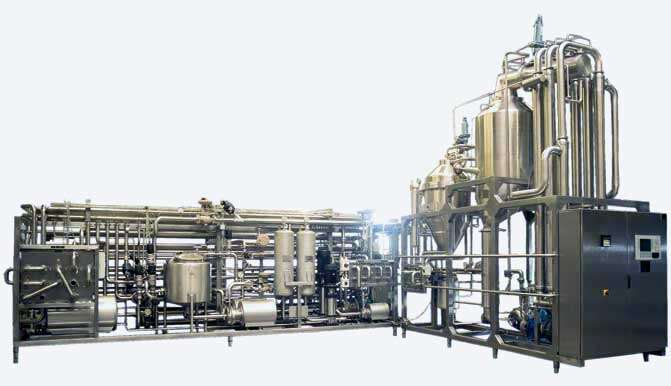 Product Type:
Systems / Ultra High Temperature
Flexible heat treatment of a wide range of traditional direct Ultra High Temperature (UHT) products.
We Are Here to Help
Find your local representatives within your region for product inquiries.
Where to Buy
A UHT plant designed to give a very high kill rate of bacteria spores (Fo 40 to 70) and higher heat regeneration (approx. 65%) than a conventional infusion plant. 
Advantages

Kill rate over Fo 40
Increased operating time
High recovery (up to 72%)
Reduced maintenance costs
Efficient deaeration prior to heating
Non-aseptic flavor dosing of the vacuum chamber possible
Destruction of heat resistant spores (HRS)
Operator-friendly
Pre-assembled and factory-tested
As option designed according to ASME, PMO, 3-A