Are you familiar with the World Health Organization (WHO)? It's a trusted health agency within the United Nations that studies and works to remedy health concerns in countries around the world. Last year, the WHO estimated that nearly 1 in 10 people in the world will fall ill after eating contaminated food and that almost 420,000 consumers die every year from poorly managed food safety.
For this reason, as a dairy producer, safety is always top of mind. In the butter packaging process, Gerstenberg Schröder dairy experts are finding ways to innovate the butter packing area to lessen the likelihood of this contamination.
At all stages of the milk, cream or butter process, microorganisms must be closely watched. And this applies from first steps like cooling to final steps like packaging and storage. Microorganisms put children, families and the public at risk when simply perusing the grocery aisle. While no one is immune to a product recall, producers must use process solutions to limit the likelihood of these occurrences. They simply must prioritize food safety.
If not, by the time your product is compromised, you have wasted a lot of time, effort, product and last but not least, money.
A Cleaner Way to Pack Butter
One favorite dairy product is butter. This classic, derived from the fat and protein components of churned cream, is just as susceptible to air contamination as any other dairy product. To help producers, they recently redesigned the Butter Bulk Packer type BP5000 to include an enclosed machine that limits the exposure of butter to the open air outside the machine. This reduces the risk of airborne yeast and mold contamination, which impacts the quality of butter and shortens its shelf life. When producers use it, the Packer offers a clean air filter option to maintain cleaner air in the filling area.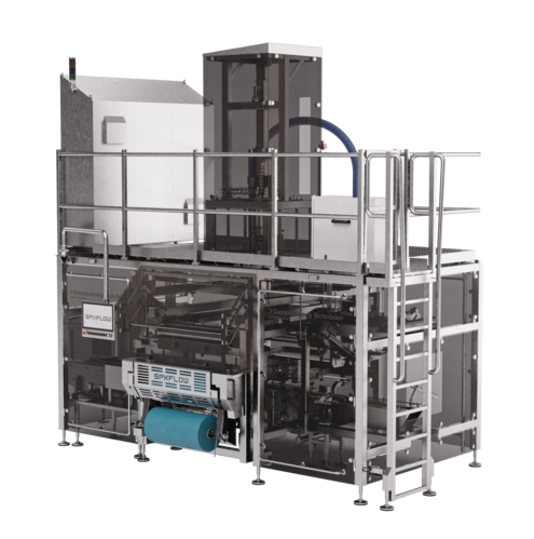 Engineered for Easy and Safe Operation
With a history in butter processing dating back to 1893 and based on feedback from valued partners, Gerstenberg Schröder continues to innovate today with this new butter packaging technology. It meets all European sanitation standards, making machine operations much safer and easier to use for producers. The most notable might be its ability to maintain the same accurate dosing in mass butter batches. This might look something like automating semi-solid fat into individual portions from 10 kg (around 22 pounds) to 25 kg (approximately 55 pounds) - efficiently and hygienically.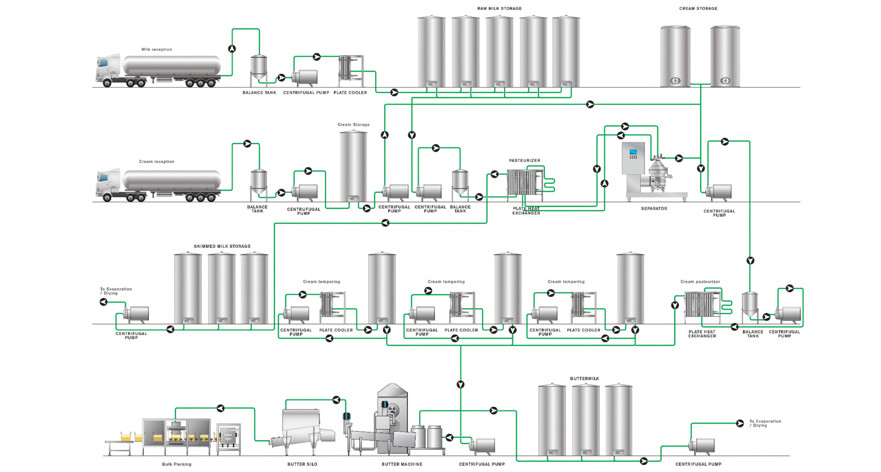 These include transparent, noise-reducing doors. If a door was to open during operation, the butter packaging machine will halt production to prevent the operator from being injured. It also has improved automation with remote monitoring, including a fault diagnostic system for easy service and maintenance. Valuing your personnel and your innovations, it is a win-win.
So, how do you butter? Find a rep near you.