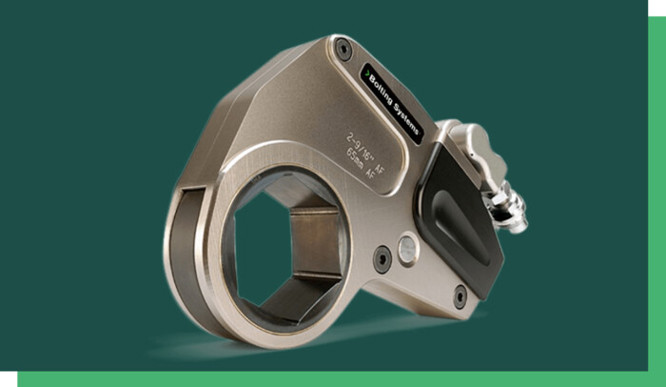 Oil and gas manufacturers suffer from more downtime than any other industry. An average 32 hours per month, according to this report. That accounts for about $220,000 per hour. That's considerable money left on the table.
So, it comes as no surprise that 82% of those in the sector don't want to gamble on reliability, saying that for them, "predictive maintenance was already a strategic objective." Whether it's planned maintenance or an unforeseen emergency, the impact of system downtime ripples through the petrochemical refining business, effecting production, safety and the bottom line.
The best strategy is to rent the hydraulic tools you need, when and where you need them.
Rules of the Game
It's one thing to have tools on hand, it's another to have the right tools at your disposable. You'll want to identify hydraulic rental solutions that are right for your application, from availability to calibration. Most importantly—reliability for products like torque wrench rentals. In times like these, having a bolting partner to guide your hydraulic selection journey can be a big help.
Nice to meet you, Partner.
"When our customers need something, they need it now," says David Campbell, SPX FLOW's Global Product Director for Bolting Systems. "We understand the business and have worked hard to establish ourselves as the partner that they need."
Playing it Safe
When it comes to hydraulic torque wrench rental, it's critical that the right bolt load is applied — both for performance and safety's sake. The contractor performing the bolting work must be properly trained to use the tooling and apply the appropriate bolt load.
Safety features like an internal relief valve within the spring return tensioners prevent dangerous over-stroking of the load cell to always protect the operator. Safety valves for hydraulic torque wrenches prevent hand injuries and eliminate pinch points.
A Winning Streak
The petrochemical refining industry is a 24/7 job, so it's just as important to work with solutions partners that are on the same schedule. Emergencies can't wait. Securing hydraulic tools as soon as possible is the only option. One oil customer recently put us to the test for a rig quick solution, using a hydraulic torque wrench rental.
From the U.S. Gulf Coast to Singapore — solution makers can usually ship any rental tool within 24 to 48 hours. Freely select the torque wrench rental and tension desired, from ¾" up to 6 1/8" A/F, for a wide variety of applications. Made in Rockford, Illinois, specially designed tooling can be designed for one-off applications too. 
Bet on Bolting Systems.
Hold Them, Fold Them
Renting high-quality, reliable tools results in faster, safer jobs-- and reduces costs over time. Choosing the right torque wrench rental, and in turn, the right equipment partner will return a greater ROI in the long run.
Our partnership is two-fold: OEM-trained rental technicians ensure rental tooling is maintained and calibrated properly, but also test, repair and calibrate customer-owned equipment back to OEM standards.
It's all about doing the job right the first time. Make sure you're renting from the brand you trust.
Don't gamble on reliability. There's too much at stake.
Play the winning hand with Bolting Systems Rental.