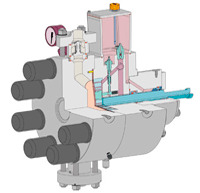 The NOVAPLEX Vector process diaphragm pump combines the reliability of the Bran+Luebbe diaphragm technology with a compact unique gearbox design. This allows for the use of a process diaphragm pump for applications where a small foot print is required. An interface for the NOVALINK CSM on-line diagnosis system is integrated.
Max. capacity : up to 70.000 l/h
Max. operating pressure :

up to 400 bar with PTFE diaphragm
up to 1000 bar with metal diaphragm

High reliability with proven B+L diaphragm pump technology with Positive Diaphragm Position Control (PDPC)
Flow rate adjustment by variable speed drive
Integrated interface for NOVALINK CSM on-line diagnosis system
Minimized life-cycle cost
Minimized downtime for maintenance
Benefits
Reasons to consider the Vector Process Pump
Small foot print due to compact design
Low noise due to utilization of 4- resp. 6-poles motors
Less weight
Less maintenance effort
NOVAPLEX Vector Pumps are ideal for toxic or chemically aggressive liquids and for slurries/suspensions with particle sizes up to 100 µm.
Fluids pumped (Examples)
Ammonia
Butane
Hydrocarbon Condensate
Latex emulsion
Liquified CO2
LPG (Liquified Petroleum Gas)
Methanol
Glycol
Naphtha
Raney Nickel Suspension
Sulphuric Acid
Toluene
Enhanced Oil Recovery (EOR) - Polymer
Water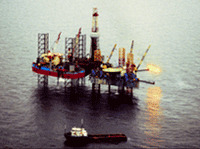 Pumped Duties (Examples)
Reactor feed pump
High pressure injection pump
Transfer pump
Re-circulation pump