Upgrading and Rebuilding Spray Dryers
Spray dryers represent a significant capital investment for dairy processing, beverage processing, food processing, plant-based drinks and food, pharmaceutical and chemical producers who require conversion of slurry to powder. Keeping these systems running at peak performance is essential for maximum profitability. But frequent operation at high temperatures and pressures can degrade performance as well as, threaten the safety and environmental integrity. 
Are you getting the most out of your Investment?
SPX FLOW helps you maximize the return on your spray drying assets by untapping the hidden potential in your dryer plant.
Based on experience with more than 6,000 food plants, SPX FLOW have developed an Upgrade and Rebuild offering around the top concerns spray dryer customers have expressed to us: plant efficiency, process optimization and environmental protection, and safety.
We can provide a single and complete upgrade or rebuild solution from beginning to end. This means that your system is composed of the highest quality components, that they work together seamlessly to deliver the value you require, and that there is a single point of contact for all system issues. It all adds up to lower operating costs,  higher performance and higher production value.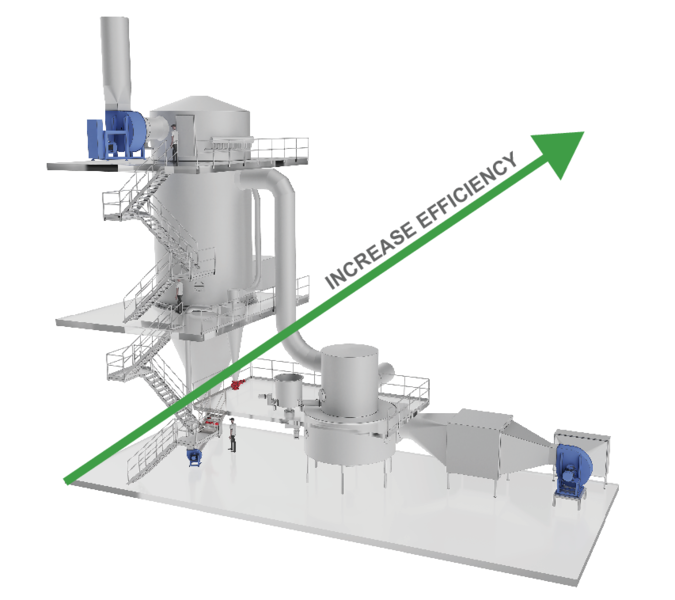 Hours of continuous operation at high temperatures takes its toll on even the best equipment. A carefully-planned upgrade or rebuild will improve performance and extend the life of your equipment.
Our experts zero in on the process points where improvement will have the greatest payback. Maybe that means adding process stages to expand capacity or automating manual operations to streamline your batch line. Whatever your need, with SPX FLOW, you can be sure you are getting the maximum return on your assets.
Upgrading or rebuilding is not just about fixing what is broken, it can also be about analyzing effectively-operating systems to make them run even better.  This could be part of a continuous improvement strategy to increase production value. Or it could be about revamping processes or products to meet an emerging market trend or comply with environmental legislation. Regardless of what level performance improvement you need, SPX FLOW has the experts, equipment and proven methods to make it happen.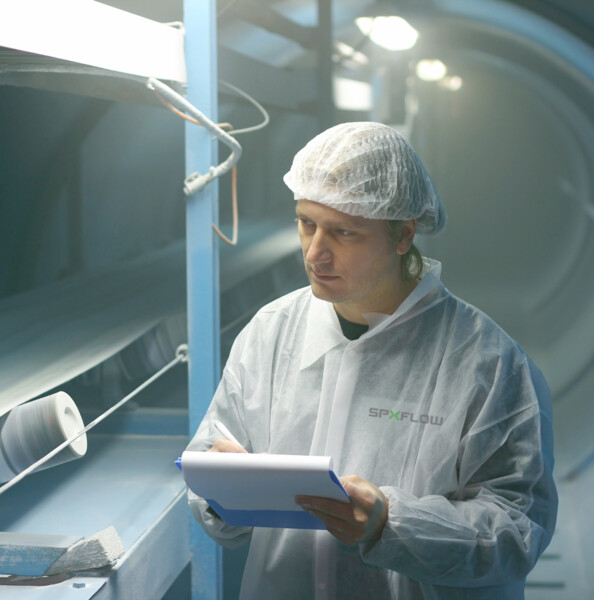 Safety is an important driver for upgrade and rebuild projects. An inefficiently-run plant can put your people, your plant, your community, and, ultimately, your profitability at risk. SPX FLOW can help you identify and eliminate potential hazards.
SPX FLOW is committed to delivering value in all of these areas to support business improvement without adding significant CAPEX.
Over the past 50 years or so we have honed our methods to produce the best outcome. We deploy a team of experts to your site to listen closely to your needs. They study your engineering drawings, walk through your plant and talk to operators. They then come back with recommendations for how you can get the most value from a rebuild or upgrade. Our team can then handle installation, commissioning and start-up, or can supervise your own teams in doing so.