Industrial Air Solutions
---
Adaptable Air and Gas Treatment Solutions 
Solutions designed for the air and gas treatment industry are based on foundational SPX FLOW technologies and innovations. SPX FLOW dehydration technologies are implemented across industries, for a range of applications from air filtration to intensive cooling systems. Air purification and moisture removal are processes closely tied to safety, product quality, and managing process output or airborne contaminants. The range of SPX FLOW air and gas treatment systems include: compressed air dryers, compressed air filters, compressed air absorbers, air purifiers, natural gas dryers, flame arrestors, dri breathers and operated drain valves. 
Read More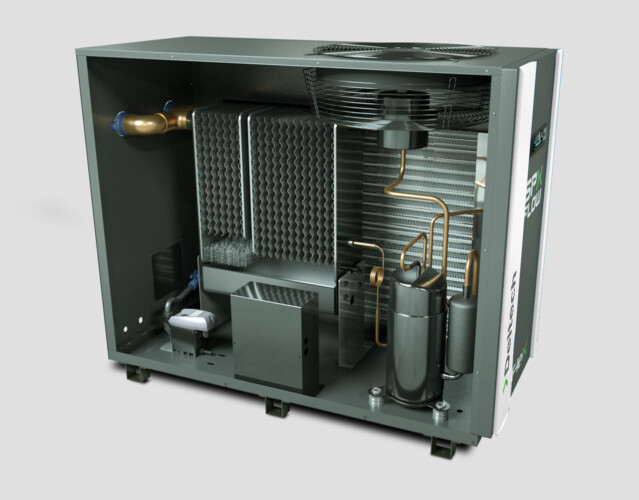 FLEX Series Refrigerated Air Dryers
---
The FLEX Series refrigerated air dryer is engineered to provide increased reliability and optimal dew point performance from 0 to 100% load conditions. The flexible drying solution is designed around a patented heat exchanger, utilizing Phase Change Material.
Air And Gas Treatment Processes
---
Flue Gas Desulfurization
Gas Separation Delair gas treatment products are utilized in many sectors of the processing industry, such as petrochemical, chemical, oil & gas, food and the production of industrial gases. SPX FLOW Delair gas treatment systems are used in a wide range of applications including natural gas treatment, hydrogen purification, CO2 stripping and process gas separation. Inert Gas / Maritime for gas and chemical storage and transportation, inert gas needs to be pure, with most applications requiring a pressure dew point of -45°C (-113°F). Delair systems meet industry requirements and can be found on a wide variety of tankers and gas carriers. Vent Gas Purification Systems / Conveying Plants Vent Gas Dryers reduce the concentration of water vapor and decrease the pressure dew point of vent gas to a level required to prevent clogging and fading of pneumatically conveyed products.
High-Efficiency Filtration
Eliminating damage done by contaminates to turbine blades can be costly. Such damage can be minimized by effective filtration of the fuel gas. Both liquid and solid contaminants must be prevented from entering the system. SPX FLOW Dollinger has designed a filtration system that will reliably remove the entire range of contaminants. The Dollinger GT Filter is a high-efficiency filter for removal of liquid condensate. It is installed on the fuel gas line before the gas enters the turbine. If the reliable removal of solid contaminants is also required, Dollinger can provide skid-mounted packages consisting of a Dollinger particulate pre-filter followed by the high-efficiency Dollinger GT Filter. To meet specific operator requirements, a full range of accessories is available, such as manual or automatic drain valves, safety relief valves, and liquid level gauges / controllers.