Expert Service. Genuine Parts. When and Where You Need It.
Featuring a range of America's top mixing brands with hundreds of years of combined experience, no one knows mixers better than SPX FLOW. Our localized network of Factory Service Centers provide the highest level of mixer maintenance and repair service available. Our goal is to ensure that your mixer is ready to meet your process demands with long and reliable service.
SPX FLOW factory service center capabilities include:
Fully trained service technicians for both top entry and side entry mixers
All OEMs and brands at each service center
Options available for easy pick-up & return
Contact us or give us a call at 585-436-5550 for service.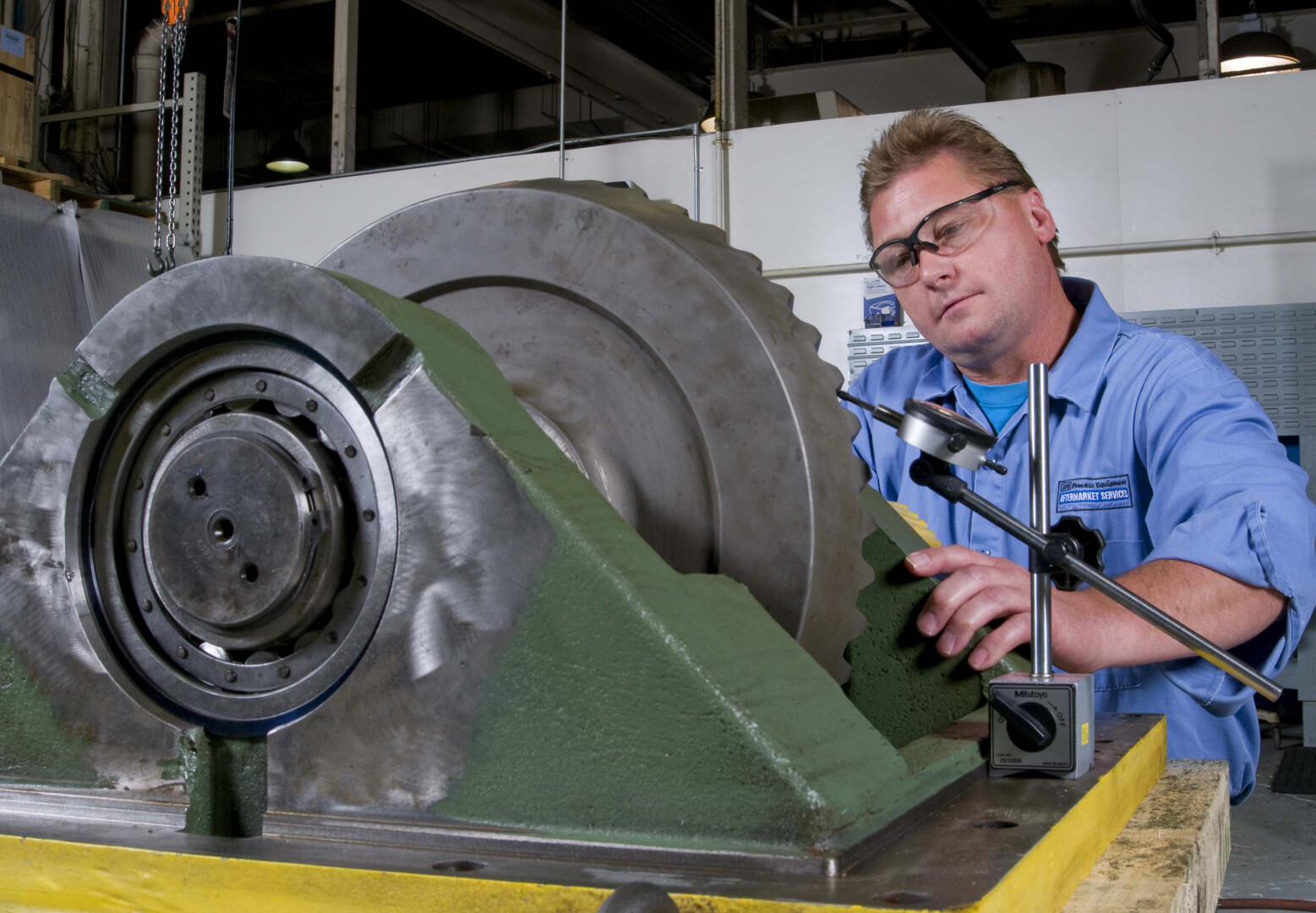 Contact us or give us a call at 585-436-5550 for service.
Strategically located throughout the US, our OEM Factory Service Centers respond rapidly to your mixer needs:
Houston Service & Technology Center:
7210 Harms Rd
Houston, TX 77041
Northeast Service Center:
135 Mt Read Blvd
Rochester, NY 14611
Southeast Service Center:
399 N Prairie Industrial Pkwy
Mulberry, FL 33860
Midwest Service Center:
1714 Hobbs Dr
Delavan, WI, 53115
West Coast Service Center:
4771 Northstar Way
Modesto, CA 95356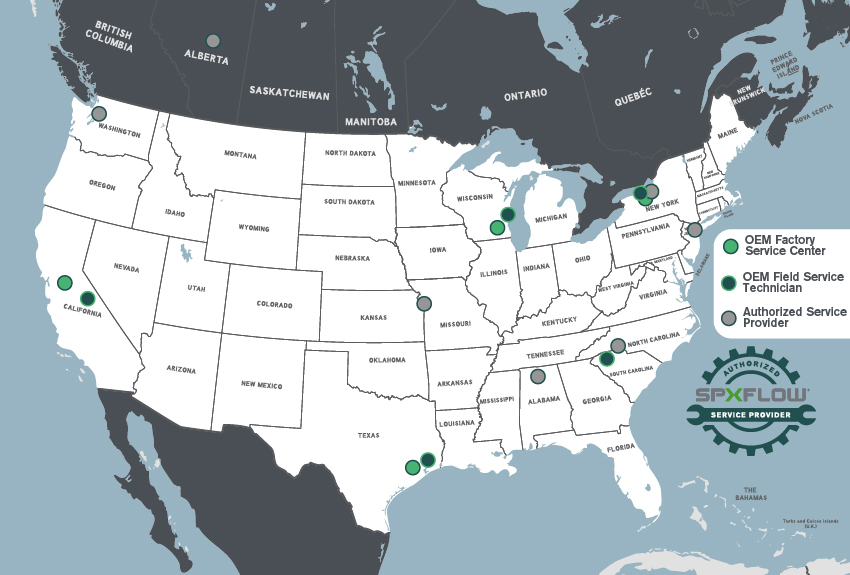 Outside the coverage area for our Factory Service Centers? We still have you covered with our Authorized Service Providers. Fully trained and certified, our ASPs provide local inspection and repair services for all mixers. Having repairs performed by an ASP ensures the use of OEM parts that meet SPX FLOW's quality standards and increase uptime.
Whether serviced at a Factory Service Center, or on location by an ASP, you will have the peace of mind in knowing that your mixer is in good hands. At SPX FLOW, we pride ourselves on quality, expertise, responsiveness, convenience, and reliability.
We offer the most comprehensive analysis and options to repair top and side entry mixer drives. our Inspect and Repair program provides:
Increased reliability and dependability
High-quality repairs meeting stringent specifications
Extended life for your equipment
Detailed reporting, including digital photos, is provided along with tiered options for repair as well as warranty coverage, allowing you to choose the appropriate level of service for your needs.
Our factory-trained technicians identify common problems such as:
Mechanical Fatigue
Upset Conditions
Shock Load
Process Change
Impeller Balance
As operational mixers approach their end of useful life, the Inspect & Repair Program keeps them in proper working order and eliminates costly downtime. Avoid downtime by being proactive. Contact us today to learn more.