Pharmaceutical Manufacturing
---
Industrial Pharmaceutical Production Equipment
SPX FLOW develops dedicated mixing and heat transfer systems for the pharmaceutical processing industry. Leveraging over a century of experience, a global network of research and development centers, and a dedicated staff of knowledgably application engineers, to develop highly specialized pharmaceutical processes.
Read More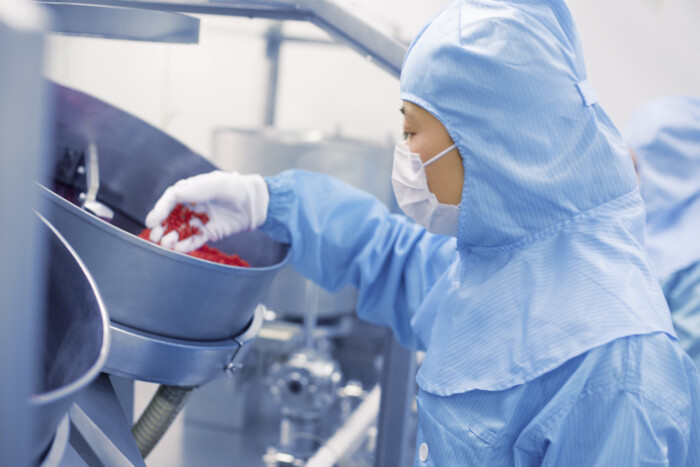 Customized Pharmaceutical Equipment
---
Pharmaceutical Processing Equipment
Mixing Equipment
Manufacturing in the pharmaceutical processing industry is predicated on the effective production of sterile medicinal products. Sanitation is vital to pharmaceutical production and processing, restricting the type of mixers used to air driven and electric mixers primarily. Mixers capable of fully mixing pharmaceuticals is highly depended on by the pharmaceutical processing industry. To create a standard of quality each product must be well blended, requiring a mixer based on the environmental variants of the pharmaceutical production line, to best evenly blend the individual product components. SPX FLOW offers specialized mixer design, to custom design a mixer to the customer's needs. SPX FLOW's global mixing lab in Rochester, New York, is a scientific testing environment where SPX FLOW brands Lightnin and Plenty utilize state-of-the-art predictive technologies to explore mixing solutions.
Pharmaceutical Applications: Mixing
vaccine production
antibiotics
mammalian cell cultures
blood factors
injectables
buffer solutions
Heat Transfer Equipment 
SPX FLOW develops and manufactures custom heat transfer systems for the pharmaceutical processing industry. SPX FLOW designs custom fit heat exchangers by first understanding the specifics of the product and customer needs. Developing heat exchanger systems with dedicated sanitary standards requires a depth of technical and industry experience. SPX FLOW process engineers leverage decades of industry experience and a network of global test labs to build calibrated heat exchanger applications. Our innovation and design centers located in Shanghai, China; Silkebog, Denmark; and Mamirolle, France, feature a testing lab to for exploitative problem solving and application development.
Pharmaceutical Applications: Heat Exchangers
Antibiotic broths
Culture media sterilizers
Sterile water
Cosmetics
Shampoos
Conditioners
Creams
Mouth washes
Mineral and baby oils
Starches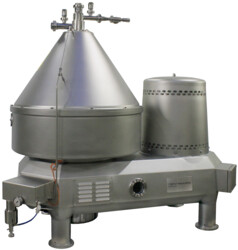 Separation
Industrial separation equipment is primary to the clarification process and ultimately product quality.
Learn More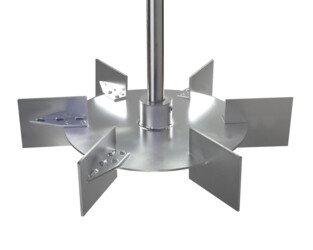 Mixing & Blending
SPX FLOW application engineers develop customized mixing and blending solutions to the specific process needs of a customer.
Learn More