Perfector® 125 - Scraped Surface Heat Exchangers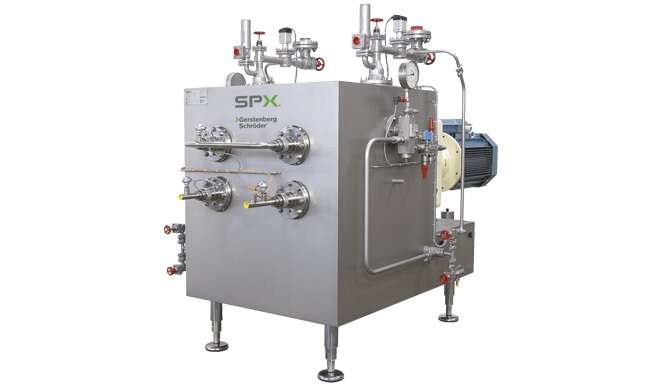 Product Type:
Heat Exchangers / Scraped Surface Heat Exchangers
A compact, high-quality, medium-capacity scraped surface heat exchanger that promises superior crystallization performance, minimal downtime and easy maintenance. The Perfector® 125 supports a production output of up to 6.6 t/hour.
Scraper rotor system: The standard scraper system is the Bulldog system featuring two rows of plastic scrapers. The scrapers can be inspected and replaced without removing the rotor. This ensures less downtime. Alternatively, rotor systems with floating scrapers are available in a selection of different materials to suit your particular product application.
Higher efficiency: Each refrigerant circuit has a drop tank that enables prompt start-up and reduces downtime during production halts.
Product references: puff pastry margarine, table margarine, trans free table margarine, cake and cream margarine, smooth ghee, shortening, recombined butter, spreadable butter, low fat spreads.