Diversity, equity and inclusion are critical elements of our culture of belonging. We're building a diverse and inclusive work environment that reflects our communities and is rooted in cultural competence, respect, trust and accountability.
Evidence of our success is when all team members feel supported and can bring their authentic selves to work and experience success.
Our culture of belonging is powered by our values of Empower, Evolve and Exceed (E3). We do this in four ways: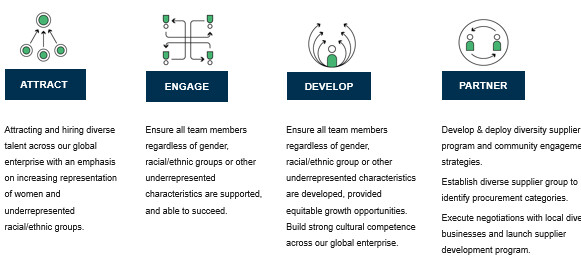 Our values guide us, and our culture of belonging will sustain us.