Product Type:
Water is one of our planet's most precious natural resources. Businesses around the world are looking for ways to reduce water usage in their operations. This is no different with businesses that employ homogenizers which can use up to 2 million gallons of water each per year to operate. But thanks to our new APV HWRS, 97% of that water can be recycled in a closed-loop water treatment system.
Homogenizers in typical continuous processing environments are cooled and lubricated by a supply of clean water which has traditionally been sent directly to the drain.
The APV HWRS is a plug and play system that integrates with the homogenizer to virtually eliminate water use providing a sustainable and cost effective solution that helps conserve one of our planet's most important natural resources.
The APV HWRS is initially available to customers in the Americas region.
Benefits:
Water reduction, increased sustainability
Recycles up to 97% of the water required by homogenizers
Saves money by avoiding water cost increases
Reduces exposure to water availability challenges
Process quality water produced:
Meets or exceeds Pasteurized Milk Ordinance (PMO) Specifications for Category I Water
Failsafe controls for continuous operation
Built-in homogenizer leak detection
Continuous water quality measurement
Water temperature control
Plug and play integration for easy fit and retrofit with existing installations:
Fits APV and other brand homogenizers
Compact
Self contained controls
---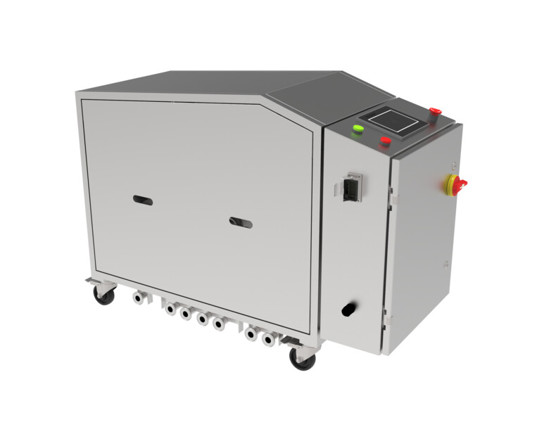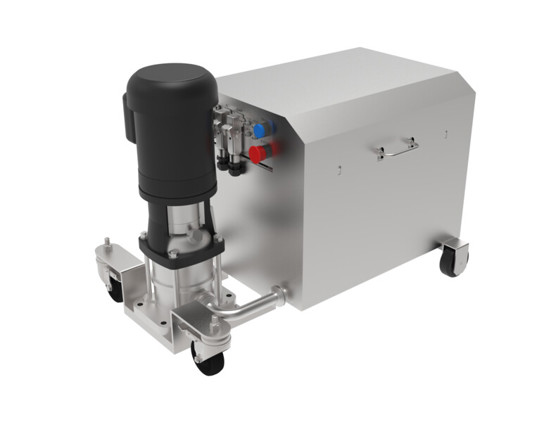 The HWRS is comprised of two elements, a Tank Skid and a Sanitation Skid.
The tank skid is placed next to the homogenizer where it collects used lubrication and cooling water. During its collection, the tank skid continuously monitors incoming water quality and provides preliminary treatment. As long as the water remains in tolerance for quality, the water is pumped to the sanitation skid. In the sanitation skid, water is filtered, further sanitized, monitored, and cooled.
The water then returns to the homogenizer's water inlet. The system utilizes redundant water quality sensors to monitor for impurities. If the water is outside of set quality tolerances, the system will reject the water and will supply city/municipal water to the homogenizer instead of recycling. Redundant valves and programming methods are used to ensure the homogenizer always has water for cooling.
Users have the ability to set alarm parameters within the system which can communicate system alarms, homogenizer product leakage and other customizable parameters via email and/or text message through network settings.