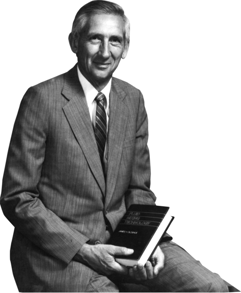 100 years is a really long time. So, when the Lightnin industrial mixer brand hits its centennial milestone, it's worth celebrating.

Through innovative mixer technology, the Lightnin team has always been dedicated to helping customers design solutions for their critical mixing processes. When partnering with major producers – our mixers help them become more sustainable, while also lowering their total cost of ownership. 
Come back in time with us and recap the rich history of this legacy mixing brand: 
It all started with MIXCO in 1923, a small, New York-based mixing equipment company that named its primary mixer brand, Lightnin for its quick turnaround time. From there, a series of influential thought-leaders joined the company, including Dr. Henry Rushton and Dr. James Oldshue, both notable contributors to the industrial mixing industry. With them came cutting-edge technologies, like the invention of the flat-bladed radial turbine and the continuous mixing column.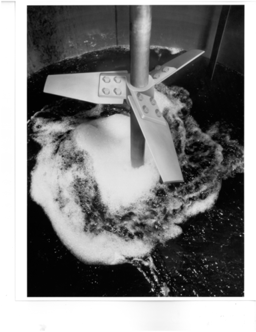 The MIXCO company moved its headquarters to Rochester, NY in the late 1920s. And from there, the company's founders quickly created deep ties with the local community including a long-standing relationship with the Rochester Institute of Technology that to this day, continues to recruit world class engineers to the Mixing Solutions team. Their deep passion for the technology of mixing has built an engineering powerhouse at the base of all we do.  
Over the period of 1950 – 1990, the Lightnin founders drove a strategy to globalize the famous brand – beginning with our Poynton office in the United Kingdom and finally our Shanghai, China office in 1990. The reliability of the Lightnin brand globally was a key driver in its ability to scale globally.  
By the late 1970s, MIXCO had undergone several acquisitions to become a brand within a new company named General Signal. It was here that the Lightnin 70 series gearbox was invented. The first of its kind, the Lightnin 70 series gearbox was and is ideal for heavy-duty mixing applications like mining in harsh environments.  
Since then, the brand was acquired by SPX Corporation and now with SPX FLOW, continues a legacy of groundbreaking industrial mixing innovations. See our impact over time here. 
Within SPX FLOW Mixing Solutions, five mixer brands offer customers access to the best solutions in the world. Lightnin and these mixing brands have more than 300 years of combined experience. This makes SPX FLOW Mixing Solutions the largest industrial mixer business in the world.