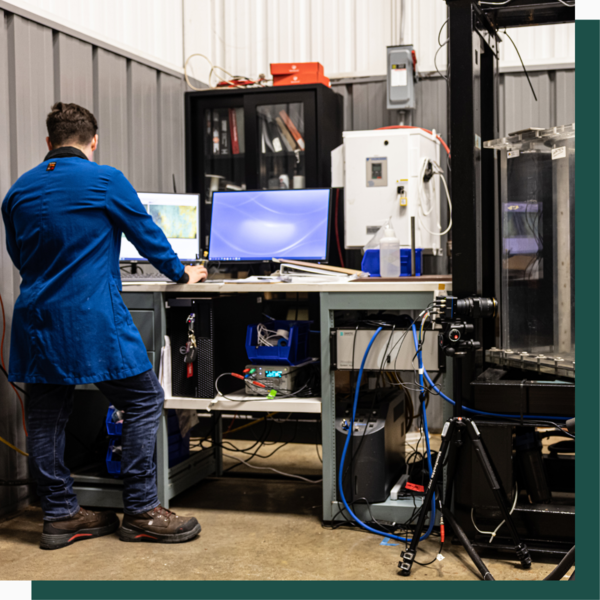 While searching for process inefficiencies, plant operators and producers often overlook a key source of energy consumption: the mixing equipment itself. Mixers, unlike other capital equipment, can run for a decade or more with only scheduled maintenance so it's often forgotten how much energy is lost to older equipment. Ultimately, a mixer's job is to operate as designed while maintaining output and conserving energy costs. To achieve this, your mixer manufacturer must equip you with solutions that operate sustainably and efficiently with little maintenance upkeep.
Compromise is Not Necessary
There's good news, you can have it all.
Mixer manufacturers are tailoring their products and services to address multiple production needs, emphasizing sustainability while also maximizing output and cutting costs. For example, adhesive and sealant manufacturers now have access to mixers designed specifically to handle medium- and high-viscosity compounds, high-velocity mixers used to prevent materials from spilling over on the tops of tanks and mixers designed to achieve consistent velocity along the mixing wall.
The ultimate solution combines energy efficient custom design, quality engineering, a reduction in the total cost of ownership and the amount of time spent cleaning the tank between batches.
To help ensure your next mixing equipment purchase satisfies key decision-makers within your ranks make sure your vendor can answer the following questions:
How can I ensure a new mixer will improve my processes?
All mixing-solution providers promise process optimization, but few can describe exactly how or to what degree. Your mixing-solutions partner should provide scale-down/scale-up test services that examine power and torque levels, along with geometric ratios and impeller design. Without this testing capability, mixer providers are making promises based primarily on generalities and guesswork.


How do I ensure compliance with quality standards?
ISO 9000 is generally accepted as the quality standard for industrial mixers. When it comes to weighing costs against performance, however, both procurement departments and engineers/plant operators should expect more. Your mixing partner should be able to provide traceable quality data to verify compliance to all standards.


How reliable are your mixers?
With over 100 years of mixing expertise, we've mastered simulations, CFD analyses, lab testing and limited total cost of ownership for customers. Ideally, whichever vendor you choose will have a plan in place to manage and maintain the mixer's health throughout the equipment's lifespan.


Can you repair and maintain my existing mixing equipment, even if another vendor manufactured it?
This question is especially relevant for procurement personnel who maintain vendor relationships. Those who work with multiple mixing vendors and local gear repair shops must deal with the hassle of multiple service contracts, turnaround times and prices — the coordination of which wastes precious resources and can result in unplanned downtime that devalues the investment in the technology. A mixing-solutions partner should service all equipment brands with solid turnaround time regardless of make or model.
Manufacturers must focus on stabilizing output, guarding against batch-to-batch contamination, improve efficiencies and maintain profit margins — ensuring measurable return on investment. By partnering with a reputable mixing solutions provider that can design a solution specific to your needs and processes, companies can ensure that their mixing equipment meets the needs of all parties: engineers, plant operators and procurement departments — most importantly, customers and shareholders.
Looking to partner? Let's talk. Email me below to get started.