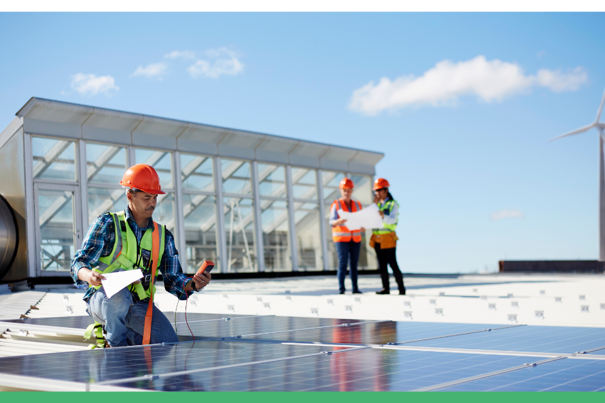 We're proud that today, we published "Solutions That Matter," our first environmental, social and governance (ESG) report. It's our initial sustainability publication, but it marks only the latest chapter in a longtime journey.
For years, we've taken pride in helping customers save energy, reduce waste and find other ways to meet their sustainability goals. We have 853 patents in the countries where we do business, and 44% of our patent families are related to sustainability and clear technology.
Our efforts to help customers include designing an aseptic pigging system for dairy plants. This can reduce wastewater at dairy plants from up to 3 or 4% down to less than 0.5%.
We've also designed a liquid processing plant for one of our dairy customers that utilizes partial homogenization technology. This allows the customer to homogenize a very small part of its separated cream instead of whole batches of milk, saving up to 85% of kilowatt hours (kWh) of electricity per unit of product.
And we've helped a customer by designing dual sets of nozzle atomizers at one plant. That allows production to continue 24/7, increasing operating efficiency by around 20% and decreasing the time and energy spent on cleaning in place (CIP).
Yes, the report includes the typical metrics that meet the SASB Industrial Machinery and Goods standard. But beyond that, we are pleased to highlight the work we do for our teammates, our communities and our Culture of Belonging.
The number of safety incidents in our facilities, for instance, is almost 80% percent lower than the industry average.
We have employee resource groups that attract, retain and support both female and Black team members.
Our community service during COVID-19 ranged from making plastic parts for face shields to help a local medical group to stuffing hundreds of backpacks with school supplies for low-income students forced to suddenly take classes virtually.
And we've launched several initiatives to make our own operations more sustainable.
That includes:
Installing a closed-loop water system at our manufacturing site in Ocala, Fla. It reuses wastewater as a cooling system during the testing and validation of our drier equipment, and we expect it will save nearly 400,000 gallons of water annually.
Introducing a new form of retail packaging for Johnson Pump. It's made from recycled cardboard that's 100% recyclable and 100% biodegradable. All told, that saves 19,000 pounds of plastic a year, the weight of 10 pontoon boats.
Converting the rooftop of our Erpe-Mere manufacturing facility in Belgium so it's now a solar array, generating enough clean energy to fully power the location.
We're really proud of the work we are doing and are committed to a continued focus on Solutions that Matter for our team, our customers and our communities.