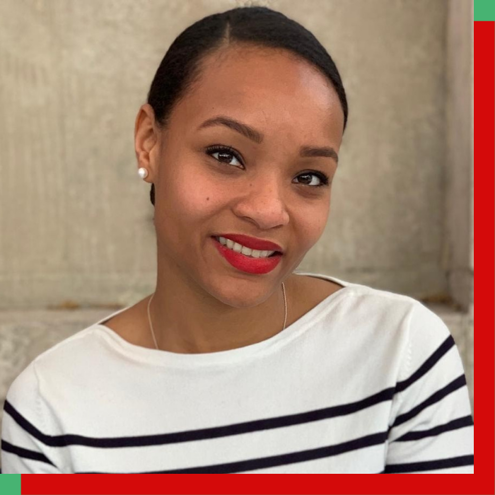 Every February, we pause to recognize the impact of African Americans and solution makers of African descent around the globe. We do this in honor of Black History Month, a U.S. holiday established in 1926 by Carter G. Woodson. To hear from our internal team members, I recently sat down with our ABLE (Achieving Black Leadership Excellence) leaders, Meshach Cleary and Stephanie White. Meshach serves as our Vice President of Global Operations for the Nutrition & Health segment and Stephanie as our Global Proposal & Order Execution Leader for Mixing Solutions. They co-chair the ABLE employee resource group (ERG) which aims to serve as a place of connectivity and community for our Black team members.
When asked what Black history and heritage meant to them, they both spoke of impactful organizations and how they recognize minority achievements year-round, like pausing to praise and celebrate the people in their lives each day who are making strides within the culture. As always, the true source of our success as a company and industry leader lies in our solution makers and their uniqueness that collectively make us better.
We're sharing Meshach and Stephanie's sit-down in celebration of Black solution makers in all areas of our business, community, culture, and society:
Dori: What is the purpose of Black History Month?
Stephanie: Carter G. Woodson, known as the father of Black history, originally created Negro History Week. He was a Harvard-trained historian and recognized the underrepresentation of African Americans in history books and conversations that shaped the study of U.S. history. Other countries, such as Canada and the United Kingdom, also devote the month to spotlight Black achievement.
Dori: What does the month mean to you?
Meshach: As I reflect on the accomplishments of Black leaders in all facets of society, commonly known or not, I try to recognize folks and history that occur around me on a more regular basis. It's also a time to be introspective, to contemplate our own awareness and contributions to equality as it relates to Black people and understand that each of us as individuals have either benefited from or are victims of, or are contributors to, a system of oppression of Black people in this country. For an entire month, we can learn more, self-reflect and consider our own contributions to a more just society, at least as it relates to the equality of Black people.
Stephanie: It's an excellent opportunity to bring more awareness to the history of Black people and to choose to learn how our stories started in this country and how they continue to be written. For those who want to learn more, educational events and discussions are abundant and accessible during this month. Beyond awareness, it's also a chance to self-reflect on how each of us can contribute to dismantling oppression in our country.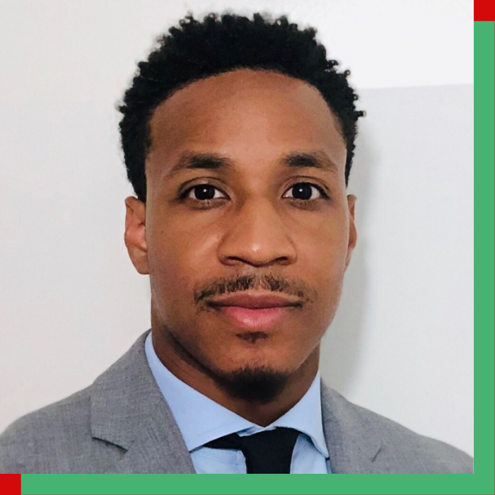 Dori: How do you celebrate?
Meshach: I consider how I can create a society that is more just within my circle of influence. I actively try to mentor, coach and advise entrepreneurs, youth and peers. I also work with external organizations like "Unchained Inc." to help accelerate other Black people to achieve success at a faster pace than I did.
Stephanie: I, too celebrate through action. I try to leverage the professional societies that I'm in or my immediate network where I either participate or lead events focused on addressing systemic gaps within the Black community. I also host events through NSBE and run sessions focused on home ownership or other areas where statistically there is a gap in the Black community.
Dori: Is there a black historic figure that you admire most?
Meshach: I can't name just one, but I think of the commonly quoted or referenced Black figures that many people can name, and how at this point I'm at the age or older when some of them were assassinated. I think about what their mindset may have been, the pressure they must have felt and the sacrifices that they made, and it truly humbles me. I also focus on the people that are more tangible to me like my family, friends and network. They will never make it on TV but they influence me the most, so I do whatever I can to give them their roses while they're still around.
Stephanie: It's hard to pick just one Black figure because to me, we are all Black history. We are still witnessing "first-evers" in society, in our personal lives, in our careers. We are the future of Black history, and every day is an opportunity to create more Black history by being more intentional about the things we do so that as a society life can be more equitable for everyone.
Dori: What has ABLE coordinated for us to commemorate the month?
Meshach: Our theme is the Future of Black History. It's important to look back and value those who came before us, but it's also essential to recognize Black people who are making an impact today that will yield a more equitable tomorrow.
Our solution makers are our "secret sauce." Their dedication, expertise and innovative progress help us build and nourish the world. That's why our culture of belonging for ALL solution makers is so important to us. It's celebrating the diversity of our workplace and its inclusivity. Because our strengths lie within our differences. Happy Black History Month!