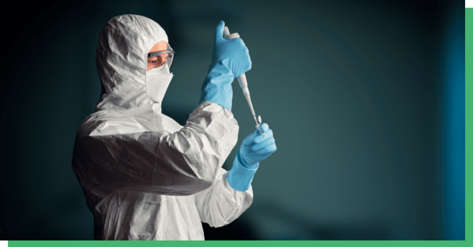 Throughout the stages of the COVID-19 pandemic, we remained open to support our customers while never compromising the safety of our teams.
We've worked hard to keep all associates safe with measures such as health screenings, increased cleaning and sanitization, staggered breaks and lunches, social distancing and wearing masks.
Our customers depend on us. They're essential businesses, which makes us one, too. As an essential business, we take pride in supporting our customers across the globe to ensure not only during tough times but every day, we keep the world moving.
Here's how:
In addition to the formal designation, we delivered as an essential company for our customers; several of whom manufacture soap, hand sanitizer, bleach, disinfectant wipes and other anti-bacterial cleaning products.
As you recall, these items were in high demand as many are still used more than ever to help contain and prevent the spread of the virus. We proudly supported our industrial customers with paper product production and our nutrition and health clients with personal hygiene products, while also helping manufacture the COVID-19 vaccine at a record pace.
For others experiencing technical issues, we got creative with our remote work when we couldn't travel. Our solution? Supplying customers with camera-rimmed hard hats so technicians could walk our solutions delivery team through their on-site challenges.
As our CEO Marc Michael told the Charlotte Observer, "We not only provide equipment to customers, we also solve process problems."
We've always remained operational because we're committed to innovative solutions. It's more than what we do, but rather who we are.
Now as we look forward to the continued health and safety of our families and friends, we keep perspective of how far we've come as a country, company and world. Never forgetting those we've lost throughout this pandemic and appreciating those we could touch in one way or another.
We always aim to improve the world through innovative and sustainable solutions before the pandemic, during the pandemic and as we emerge out of this better. Together.