Scraped Surface Heat Exchanger Services
SPX FLOW's scraped surface heat exchanger services are dedicated to extending the operational lifetime of the equipment. The SPX FLOW scraped surface heat exchangers aftermarket services are based on the replacement, maintenance and retooling of heat transfer systems. However, SPX FLOW heat transfer engineers advise general day to day maintenance procedures be set in place to more effectively extend the life of purchased equipment.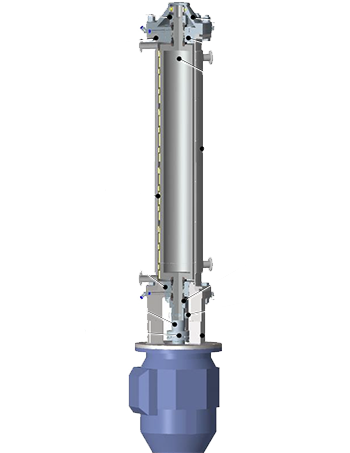 The rechroming of scraped surface heat exchanger product tubes is an important aftermarket service to ensure the effectiveness and safe use of scraped-surface heat exchangers. In order to maintain pressure vessel integrity and comply with local and state regulatory laws, repairs must be made in accordance with ASME code minimum wall thickness requirements and ASME certification of repair facility and weld procedures.
There are potentially deeply hazardous outcomes as a direct result of not adhering to ASME repair guidelines. Equipment implosion or explosion during operation could cause personal injuries or potential loss of life, damage to the plant's utility systems, product contamination or loss, irreparable damage to the heat exchanger, and/or non-compliance with insurance or regulatory agency requirements.
However, the SPX FLOW rechroming service employs qualified engineers to determine minimum wall thickness needed based on the internal (product side) and external (jacket side) pressures. SPX FLOW heat exchanger engineers design a plan using genuine spare parts, to include the inspection of critical dimensions to prevent leakage and mechanical problems of the heat exchanger assembly.
The rechroming service includes a thorough inspection of refurbished tubes to ensure ASME and SPX FLOW requirements are met. If the tube does not pass inspection, SPX FLOW will apply credit to the customer's account which can be used for future SPX FLOW (Delavan, WI location) product purchases. The SPX FLOW facility is ASME-certified for the design, manufacture, and repair of pressure vessels, creating superior quality, with highly skilled and experienced craftsmen.
Scraped Surface Heat Exchangers that have refurbished tubes will be furnished with documentation including hydro-testing parameters, tube measurements to show compliance with original specifications, and a one-year warranty.
SPX FLOW offers service contracts to help customers address maintenance needs before potential failures can occur. Minimizing downtime is paramount to industrial lean operating.
A SPX FLOW Preventative Maintenance Service Agreement (PMSA) assures that your SPX FLOW equipment receives the attention of factory trained, technical service representatives. They bring their expertise on-site to help you maintain optimal heat exchanger performance.
SPX FLOW offers original, factory-calibrated spare parts for SPX FLOW scraped surface heat exchangers. These OEM spare parts are designed to ensure continued performance and reliability of the scraped-surface heat exchanger and are made to the exact same or higher standards as the original equipment. With equipment designed to 3-A or EHEDG standards, it is especially important to use OEM parts to maintain the desired standard for the processing system.
Although original spare parts may have a higher price tag than supposedly equivalent parts from alternative manufacturers, there is a reason for this: An OEM part is designed to protect equipment and processes, and its total cost of ownership could be significantly less than the seemingly cheaper option. Indeed, the quick savings made from the purchase of non-OEM parts could well turn into a huge cost that threatens not only the equipment but the overall process, food safety and, ultimately, product brand. The repercussions could be very expensive and long-lived.
Factory processes often adapt, changing the needed specifications of the in-place heat exchanger. SPX FLOW aftermarket services include heat exchanger upgrades to retool the effectiveness of the integrated equipment. Upgrading allows SPX FLOW application engineers to expand the scope of a scraped surface heat exchanger to fit the factory's modern needs.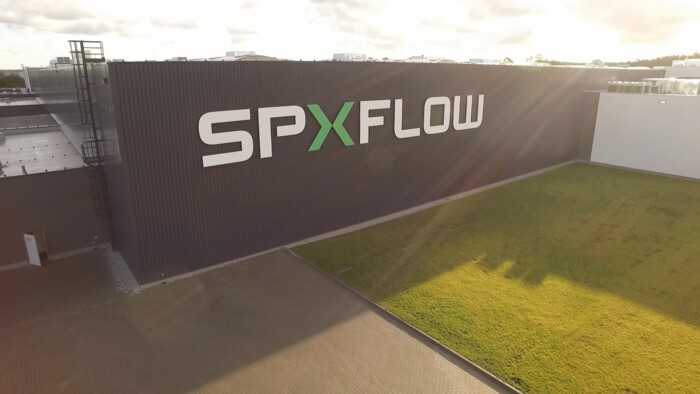 SPX FLOW research and development teams utilize innovation centers and testing labs to consistently design cutting edge custom process solutions. As an end user's processing needs evolve, designing heat transfer solutions to fit these changing needs is an SPX FLOW core competency. SPX FLOW's multiple global Innovation and Design Centers allow for the application testing to ensure the right heat exchanger is selected for your application and to validate real-world heat exchanger performance.
Votator® Scraped Surface Heat Exchanger Maintenance Video - Full Version
Votator® II Scraped Surface Heat Exchanger Maintenance Video - General Heat Exchanger Disassembly
Votator® II Scraped Surface Heat Exchanger Maintenance Video - Tube Maintenance
Votator® II Scraped Surface Heat Exchanger Maintenance Video - Drive and Non-Drive End Heads Seal/Bearing Maintenance
Votator® II Scraped Surface Heat Exchanger Maintenance Video - Shaft Seal/Blade Maintenance
Votator® II Scraped Surface Heat Exchanger Maintenance Video - General Heat Exchanger Assembly