Compact Series - Medium Torque Top Entering Mixer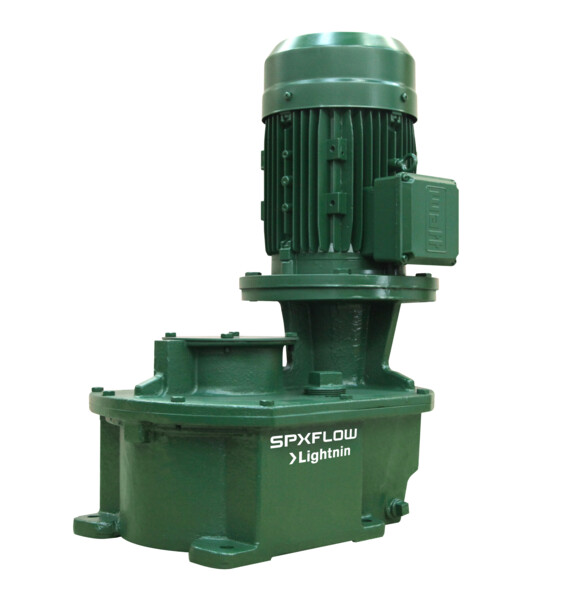 Product Type:
Mixers And Blenders / Top Entry Mixers
Compact Series mixers offer great value and high performance for the Water, Mining and Chemical Industries.
We Are Here to Help
Find your local representatives within your region for product inquiries.
Where To Buy
NEW Product Introduction from Lightnin – Compact Series
The New Compact Series Mixers by Lightnin has been introduced for use in North and South America.
The Compact Series mixer drive offers great value. It has the
same high-performance mixing performance and guarantee
as you do for all our mixers, but at an affordable price.
It is important to us that we continue to design and build our own Gearboxes; by doing this we can ensure that all the loads produce mixing your product for your application can be accommodated. We are proud to own our designs.
With its simplified design the Compact series benefits from a reduced footprint when you compare the gearbox against our other purpose-built agitator gearboxes for equal torque capacity. This reduced footprint makes the unit easier to install and reduces the weight on your support structure. We've also made the design accommodate either a double or triple reduction without changing the casting, so no change of footprint for change of speed in the same gearbox size. Reduced weight and loads can help save money on support infrastructure.
Your mixing performance remains unchanged as you still have access to the key Lightnin impellers that serve your applications.
Applications
The Compact Series mixer drive is specifically built for mixer applications, this ensures a high strength design to accommodate high loads. The design is simple and yet still houses a true dry well to prevent loss of lubrication in to mixed products.
Range covers 0.75kW to 55kW (1HP to 75HP) with a range of shaft speeds from 13 rpm to 155rpm
IEC or NEMA flanged motors for simple, reliable worry-free maintenance. Motors can be select to suit your Legislative and regional requirements including ATEX or XP.
True Dry Well cast into gearbox so lubrication is contained without seals, gaskets or orings
Simplified design that limits gear deflection and bearing loads, this is for low noise and long life
Direct to beam mounting with bolting holes cast into the gearbox casing
Simple lubrication exchange with our oversized fill hole and direct oil fill marking in the gearbox so you do not need to use a dip stick repeatedly to have the correct fill level
Lightnin Impeller select to partner Compact Series in markets: A510, A200, A320, Clean Edge and R100.