MagMixer MBE Series Bottom Entry Mag Mixer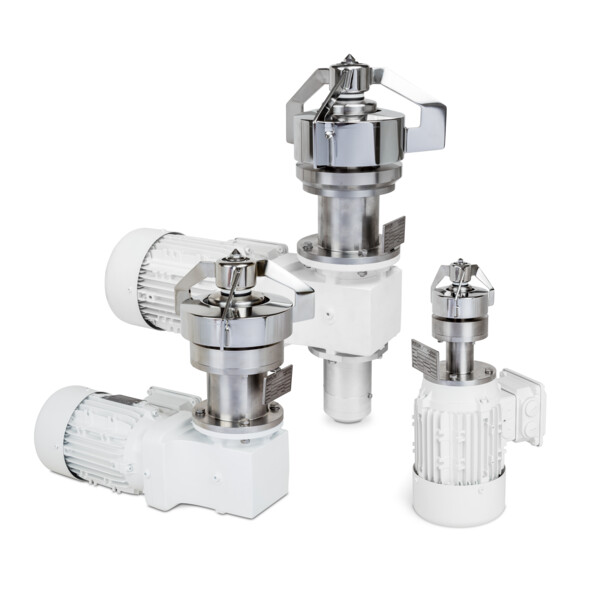 Product Type:
Mixers And Blenders / Magnetic Mixers
The Lightnin bottom-entry MagMixer® MBE prevents contamination in pharmaceutical and biotechnology processing and storage applications. It offers a wide power range to suit small or large tank volumes.
We Are Here to Help
Find your local representatives within your region for product inquiries.
Where To Buy
NEW Product Introduction from Lightnin – MBE MagMixer®
The new MBE Series Mixers by Lightnin offers great value. It comes with the same high-quality mixing performance and guarantees that you get with all of our mixers, at an affordable price.

We have added the NEW MBE Magnetic drive mixers to our existing MBI Series to extend our product range.

The MBE Series mixers are suitable for blending, dissolving solids and solid suspension making them suitable for use in Pharmaceutical, Bio-technology, Food & Beverage and Home Care & Personal Care applications.

Your mixing performance remains unchanged as you still have access to the key Lightnin impellers that serve your applications.
Wide power range 0.09kW to 7.5kW (0.12Hp to 7.5Hp) making the MBE suitable for a wide range of applications and tank volumes up to 50,000L (13,200 Usgal)
High bearing gap and lift design to allow product to pass through and lubricate the sleeve bearing. CIP and SIP are easily achieved.
High torque co-axial magnetic coupling with decoupling mechanism on large sizes
All in-tank materials meet USP Class VI standards
Fully SIP or CIP by flooding or spray ball
Can be run dry for complete drainage during Clean in Place (CIP) cycles
Gear-motor with variable speed capability
FDA compliant Food-grade Epoxy paint
316SS wetted parts polished and electro-polished to 0.5mRa (20

µ

inRa) as standard or better on request. High alloys available.
Available with Lightnin's QAD validation support package
Design Features & Functions of Bottom-Mounted Magnetic Agitators
BEARINGS
Zirconium oxide inner bearing: less risk of breakage, resistant to damage by sudden settling of the rotor
Silicon carbide outer bearing: with channels in the face side for better lubrication of the bottom contact surface and enhanced cleaning (CIP)
Run-dry capability with the rotor type MBE: Magnetic lifting of the impeller reduces the load on the bearing surface so that the agitator can be kept running while the vessel is emptied (mixing down to the last drop)

LOWERING DEVICE
Agitators size from MBE200 and upwards are supplied with a special lowering mechanism that withdraws the drive magnet out of the containment shell.
BENEFITS OF THE RETRACTABLE DRIVE MAGNET
Controlled removal and safe insertion of the impeller due to withdrawl of the drive magnet. The drive unit remains in position while the magnetic drive rotor is lowered out of the containment shell. Avoids damage to the ceramic bearings. Improved safety: The device protects against the crushing hazard involved in placing the agitator head on the bearing, and thus meets the demand of the EC Machinery Directive for designed protection against injury.
REMOVABLE CONTAINMENT SHELL (PLUG-IN)
As an alternative to a version with a flange for welding into the vessel, the agitator can be supplied with a removable containment shell. This can facilitate maintenance. This practical Plug-In solution is becoming more popular and makes it easier to switch from shaft-driven agitators with mechanical seals to magnetic agitators.
ELECTROPOLISHING OF STAINLESS STEEL SURFACES
As well as mechanical polishing to two levels, we also electropolish as standard so that we can meet the growing demand for the highest possible surface quality.