Stainless Steel ECL - SanStar Portable Sanitary Mixer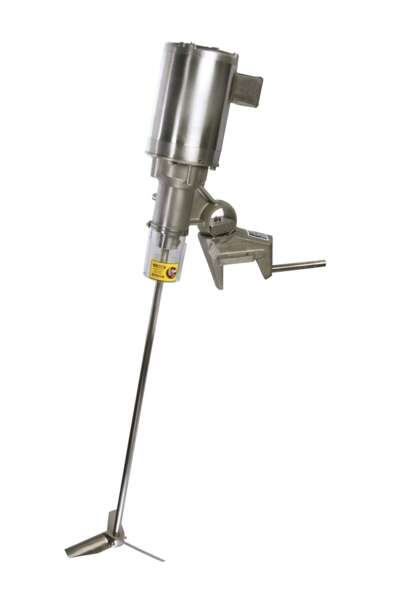 Product Type:
Mixers And Blenders / Portable Mixers
A portable mixer designed for sanitary applications. The Lightnin Stainless Steel Enhanced classic Line (ECL) portable mixer fills the need for a non-painted version of the original ECL.
This stainless steel version includes all the features and benefits of the original ECL but has been designed specifically for clean applications such as food and pharmaceutical industries.
ADVANTAGES
Rigid coupling shaft attachment with male/female pilot to ensure shaft concentricity and minimize shaft run out
Optional speed sensor provides the capability to monitor output speed (NEMA1)
Available in 1725 (1:1), 350 (5:1), and 280 (6:1) output
Variable speed capability with optional VFD
Standard electric motors are 304 SS, wash down, inverter duty design. Options include Stainless Motors Inc. pharmaceutical design motors and options for 575 V selections.
Fractional through 3 HP (max)
Comes with A310 impeller as standard but options are available.
Finite Element Analysis was employed to design a heavy-duty, high strength clamp assembly.
Index allows repeatable position