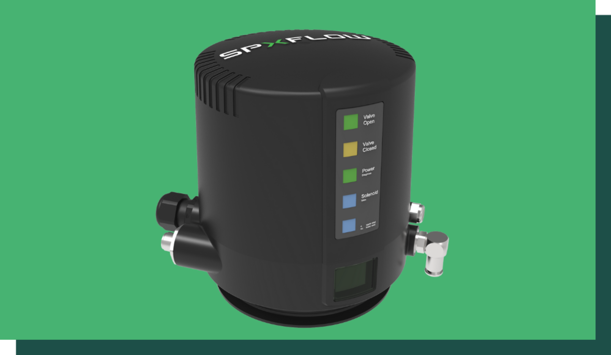 Every producer seeks its competitive advantage. It's the "secret sauce."
Spanning dairy and food & beverage industries to breweries and health care, differentiators are key to capturing market share and gaining new customers.
For most brands, this search begins at the product level. And reasonably so. They place product efficiency and effectiveness at the top of the list. Process automation is a good place to start the efficiency conversation. Emerging technologies are enabling data-based maintenance checks to improve uptime and overall system performance.
In response, OEM manufacturers are increasingly seeking to innovate solutions to match these competitive advantages. These new technologies offer a creative edge to producers.
Consider IO-link technology, for example.
What is IO-Link Technology?
It is an Industry 4.0 data-ready communications protocol that connects sensors and actuators to process automation systems. This allows data to be sent and retrieved to/from processing equipment. IO-link technology is used as a vital protocol across nutrition and health applications. Its integration flexibility ensures system efficiency AND effectiveness.
That's why when customers requested we add IO-link technology to their CU4 plus valves, we innovated and included new robust features to optimize their production needs.
IO-Link Technology in Valves
The customer shared the need for a more streamlined approach to minimizing downtime. This new pressure sensor within the valve's IO link platform helps producers best monitor the air pressure used to actuate its valves. These sensors are ideal for alerting maintenance crews when a loss of power occurs due to pressure leaks.
In addition, the IO Link Control Unit offers these benefits:
Ease of Installation and Use: IO-Link allows for interoperability across multiple protocols enabling end-users to quickly integrate with other fieldbus protocols.  This has emerged as an important topic given the pandemic and related labor shortages within operation/maintenance crews.
Improved Uptime: Monitor real-time process data to update valve limit set values to optimize/trigger needed maintenance intervals (activation hours, cycles, actuation reaction times, control air pressures). The built-in IO-link technology greatly minimizes the need to program preventative maintenance data feeds and setpoints which makes it easier to implement efficient maintenance intervals.
Robust Network and Less Downtime: Complete configuration setup is an automated process that is stored in the IO-Link master such that it can be reloaded in any replacement unit (including the firmware).  This leads to shorter downtimes and accurate, error-free automation restoration of the original valve relevant setting of the Control Unit during maintenance intervals.
Enhance Clean-In-Place (CIP) and Sustainability: For mix proof valves, seat lifting can work based on pulsation with a defined ON/OFF scheme to significantly improve CIP time, fluid costs and disposal waste.
Our IO-Link Innovation
Compatible with all APV and Waukesha Cherry-Burrell valve ranges, this Control Unit and can be retrofitted into any existing installed base when paired with its IO-Link master. The Unit also easily integrates into existing valve systems, meaning producers do not have to upgrade their whole line to optimize performance, increase uptime and maximize interoperability with other protocols. Neither does it require stainless-steel paneling, reducing installation time and cost.
The CU4 IO-Link Control Unit extends SPX FLOW's range of control units which are available as Direct Connect and AS-i. These expansions are well suited to support a broad array of applications in various hygienic processes with viscous fluids that are difficult to clean in place and valves in hazardous environments.
Read more in depth around the IO-Link CU4plus new product development.