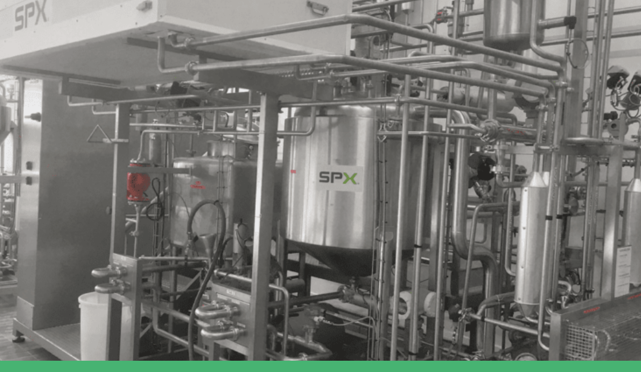 For Context
Across the world, people want plant-based alternatives for nearly any food product you can imagine. Products like meat, grain, and definitely dairy. The total market size for non-dairy alternatives in 2020 was more than $21 billion, and it's expected to grow to $36 billion by 2025, according to a recent market report. The plant-based foods form part of a healthy diet, are more sustainable and more eco-friendly.
That's why we're developing a process called PLANTLY. We did something similar with CHEASLY. That was for only dairy-fresh cheese, and PLANTLY will be for plant-based cheese.
We're using our Innovation and Design Centers to help customers test a lot of recipes. Some are sweet. Others are savory. And our work with plant-based food helps customers make the "clean label" products that their customers demand.
Pushing Frontiers
We push the technological frontier of plant-based yogurt and cheese from concept to launch. At our Mamirolle Innovation Center, our customers run tests, and we keep their recipes strictly confidential while they explore the next wave of non-dairy. It's an ecosystem where our experts on fresh and fermented processes partner with companies that make ingredients and bacteria culture, which helps ferment the cheese. The Innovation Center tests also include leading consultants in the field, along with packing and utility companies. It also doubles as a training center for customers to teach other people within their companies. Even during the pandemic, we launched remote trials to help customers innovate with limited travel. By the end, we help our customers map a plan from concept to aftermarket, including how we can help with installation and lifelong support in parts and services.
Now, even one of France's leading manufacturer of dairy cheeses has chosen us to help them expand into "plant-based" cheeses.
On Trend
The most common plant sources for dairy alternatives are soya, almonds, oats, rice, and coconut. Other plant-based beverages are also gaining popularity, such as cashew, peas, hemp, and flaxseeds. The trends focus mostly on health and simplicity. Consumers are becoming more aware of ingredients and the origin of what they eat and drink and are looking for simple, clear labelling and nutritious food.
And just watch. We don't think it will be long before PLANTLY opens the door to the production of plant-based cheese and yogurt that currently don't exist.