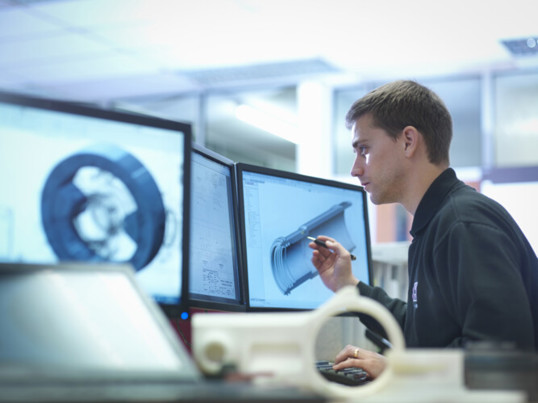 Engineering Procurement Companies (EPCs) are organizations that provide comprehensive services for engineering projects. Assisting large manufacturing plants, EPCs support our industry by acting as a single point of contact for large food producers, beverage, biotech, pharma and even non-food projects taking responsibility for their entire project's lifecycle. Their expertise and coordination help food and beverage manufacturers avoid the complexities of managing multiple contractors and suppliers independently.
As an Original Equipment Manufacturer (OEM), SPX FLOW is helping EPCs support food manufacturers. Think of us as a friend of a friend.
A Day in the Life
If you're an EPC, then we're sure you can relate to the burden of managing price fluctuations, global sourcing and quality control. And that's just to start the list. Partnering with the right OEM can help provide the technology, equipment and expertise necessary to ensure EPCs have exactly what they need to make customers happy. Working together makes EPCs' job easier through this important partnership.
Nutrition & Health experts offer tailored consultation services to EPCs from leading food and beverage brands like Waukesha Cherry-Burrell and APV to make life easy. These expert's knowledge and know-how walk EPCs and their leaders from concept development through startup to commissioning and beyond. OEMs like SPX FLOW provide a single source of expertise, representing a broad portfolio of innovative and sustainable solutions from the world's top brands.
Seven reasons to consider partnering with an OEM:
Access to a wide range of innovative products and services.
Expert advice on solutions/products to meet project requirements.
Streamline the procurement process.
Expert technical support and training.
Improved quality control.
Reduced risk.
A strong relationship with the end-customer.
A Hands-On Approach
For the EPCs we support, our Nutrition & Health experts provide them:
Equipment Selection – We'll make sure our equipment is specifically configured to meet your project requirements.
Assist with Take Off Lists – Engineering support with building equipment schedules from P&IDs
Project Documentation – Equipment data sheets, certification documents, 2D dimensions and 3D model drawings
Product Training - Equipment training on usage, maintenance and startup support
Want to Learn More?
Join us at one of our Engineering Training Schools!
Each spring and fall, these three-day sessions featuring APV and Waukesha Cherry-Burrell equipment is chock full of information and education you need to make the best decisions possible on your projects. "After attending our school, I've had many engineers tell me how they picked up so much practical knowledge that they use every day," says Jim Brink, SPX FLOW Regional Sales Manager. "And also, how they wish they'd have attended the school sooner." From pumps to valves and homogenizers to complete systems, our attendees gain new understandings of how to give customers exactly what they need.
Click here to sign up to register for November's session.
Cutting-edge innovation, expert advice, improved procurement and risk management, the benefits of an EPC + OEM relationship extend far beyond a one-off project or training session. It's the kind of relationship that grows throughout a plant's lifecycle. Making for very happy customers.