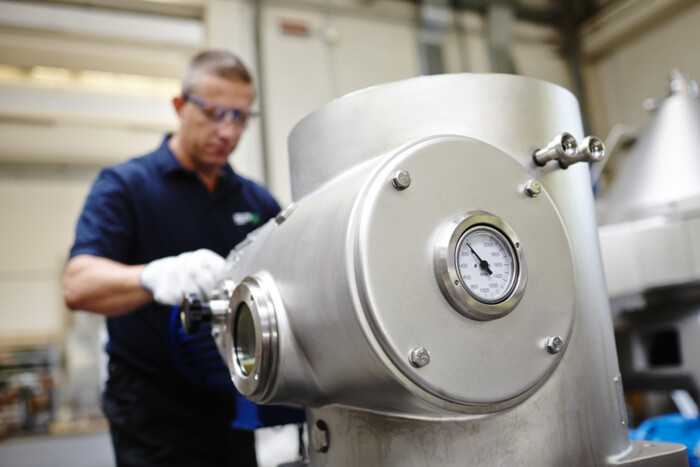 Asset life-cycle management
Extending asset life
We will work with you to ensure you get the best from your equipment and investment. Preventative maintenance and remanufacturing services help you get the most from your initial investment and can be scheduled to fit with your production schedule and dovetail with peaks in demand. We can help you adapt your systems to meet the needs of fluctuating consumer demands, changing regulations and the increasing need for product traceability. We will work with you to develop pathways whereby you can embrace the benefits of new technologies and production methods, digitalization, and smart manufacturing techniques while making best use of the equipment you already have installed.
Reduced cost of ownership
Unlocking potential
Our continued investment in research and development means we will carry on setting new benchmarks in the industry and keep pace with changes to regulatory and consumer demands. As at the start of your process lifecycle, new solutions will be designed with features that mean you get the most from the life-cycle of your new or upgraded system.
We will work with you to get the most from your processes and ensure your business is prepared and protected as the industry and technology advances. We will never over-engineer but will be there to advise and help you make the best decision for the future of your business. Together we will help protect your brand and work with you to grow your business through enhanced efficiency, sustainability, quality and innovation.
Our technical experts can help identify issues that are restraining the performance of your system and recommend proven technologies, enhanced automation control, upgrades or process improvements that will help you get more from your investment.
The solutions we offer will be specific to you and your processes but, whatever your process and needs, they will always be designed to reduce risks to your business, lower costs and meet your goals for business growth and sustainability.
Compliance to latest standards
Agile products
Our components are at the heart of process plant and upgrading to newer models will raise performance levels.