Manufacturers worldwide are focused on sustainability. From ways to save on water and energy consumption, to reducing their carbon footprint – companies everywhere are doing their part to ensure the future of our planet is bright for everyone. But have you ever considered how the industrial equipment you use every day impacts the environment once its lifecycle ends?  
Here at SPX FLOW, we properly dispose, compost, reduce and recycle as many residuals as possible. There's material waste, as commonly seen in our industry, but also water waste, energy waste and time waste to consider as well. We also offer customers robust recycling programs that keep their industrial waste from filling landfills.  

Across all SPX FLOW global sites, we wasted 269 less metric tons in 2022 compared to waste totals of 2021.
We've been doing our part through repurposing customers' manufacturing waste. Many aren't familiar with where or how their favorite Waukesha Cherry-Burrell (WCB), Lightnin or Gerstenberg Schröder solution is produced and repurposed throughout its lifecycle.  
Now they will be. 
A Sustainable Lifecycle  


Let's walk through the sustainable life cycle of a WCB food and beverage pump, as an example, and how we're curbing landfill deposits. 
Fresh off the Line 
We start by composing a custom blend of raw metals to create a unique Waukesha 88 alloy. This is a patented metal composition that makes up our pump rotors and screws. The metal types are specifically designed to work in contact with stainless steel and other metals without galling or seizing. This allows for close internal clearances within the pump which increases volumetric efficiency. Alloy 88 is FDA approved for contact with food and can be used in CIP systems. If you use the Universal 1, Universal 2, Universal 3 or UTS series of pumps, then you're likely running on Waukesha 88 rotors.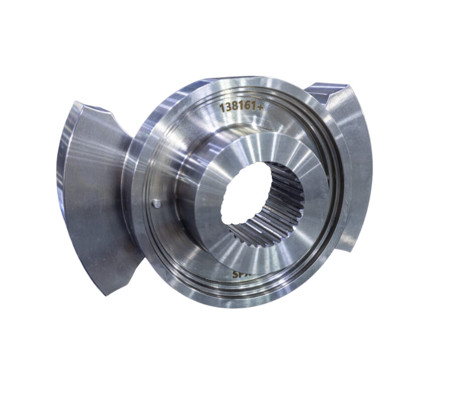 Halfway Through 
After a customer submits their pump specifications, our team members or solution makers as we like to call them, get to scoping how to bring the sketch on paper to reality. During machining of the Waukesha 88 rotor part, there are machining "chips" that are created throughout the production process. We salvage these. In 2022 alone, our manufacturing site in Delavan, Wisconsin poured 897,000 pounds of metal. Of which – 60% was recycled material repurposed from original food and beverage pump rotor shavings to make new ones.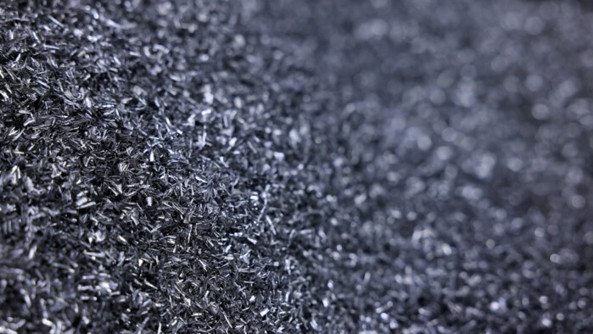 That's 538,000 pounds or the equivalent of approximately three commercial airplanes, including the weight of the plane, fuel, passengers, crew and cargo! 
An Older Model 
Once the pump is shipped to the customer, a vast network of channel partners and certified service centers continually work with customers to ensure their pump(s) stay running at peak performance. When the WCB pump has declined in performance and efficiency, it may be time to change the rotors. Customers then return the pump's rotor so it can be remelted to produce another high-quality pump rotor again. Last year, we received almost 63,000 pounds of returned rotors for recycling. 
SPX FLOW Mixing Solutions offers a similar initiative repurposing customers industrial mixer gearboxes. Watch how it's done here: 
In 2019, the program reused nearly 76 tons worth of industrial gearbox housings.
At the Plant 
When not focused on the products themselves, solution makers are sustainably responsible in plant operations too: 
Ahmedabad, India: When lime began generating sludge during acid water neutralization, solution makers switched to caustic soda that now saves more than one ton of sludge from going to the landfill and negatively impacting soil biodiversity.

 

Assen, Netherlands: Engineers have transitioned to a nearly 100% paperless sketch and design workplan to limit daily paper waste. See for yourself

here

.

 

Charlotte, North Carolina, United States: In our headquarters' cafeteria, solution makers have diverted more than 41 tons of

food waste

over the last five years.

A true sustainability partner, we hope to see your rotor or gearbox again soon. Contact Us