If you're reading this blog, we're willing to guess you're either a food and beverage or personal hygiene manufacturer. The solutions you work with might range from ultra-high temperature systems to sanitary pumps and valves to evaporation equipment. Sound familiar?
Your plant production schedules are strict with limited room for flexibility because you and fellow producers feed and nourish the world daily. Sample creations like personal hygiene products, chocolate treats, orange juice and plant-based products keep our world turning and fulfilled. When not monitoring production schedules, the impact of money can be felt throughout operations and at times, leaving limited budget for maintenance upgrades. So, it comes as no surprise that producers of all types look to save a few bucks by leveraging will-fit or piracy parts instead of using genuine OEM parts, better known as, parts directly designed by the original manufacturer of the equipment.
As an original equipment manufacturer (OEM), we're aware of the market of these parts and your motivations to purchase them. But are they worth the savings?
A Matter of Time
With time, all parts will wear down. It is inevitable they will need maintenance and upgrades. When the time comes to replace the original genuine OE parts that come with your product, producers must decide: will they replace the part with another premium, genuine OEM part or a will-fit, non-OEM part? Will-fits, as their name implies, are parts (rotors, bearings, bolts) often made by third-party suppliers that replicate the size, material quality and functionality of original parts. They tend to be cheaper, similar in design and work in the system design. Sounds simple enough.
But, for how long?
Almost Doesn't Count
On a recent service call for a nationally known U.S. company, an APV heat exchanger team member visited a customer's plant to help service blades that were falling off the exchanger and into the product stream. For the sake of this blog article, we'll call this team member Jake.
Upon further evaluation, Jake found that the blades in question were made much more inexpensively, using will-fit parts to cut costs. Specifically, the blades were made of 409 stainless steel, whereas the OEM blade called for 410 stainless steel. Given 409's softer metal rating, premature wear was allowing worn blade material to contaminate the product stream. Mistakes like these may threaten federal compliance.

What's the big difference?
Aside from Jake's experience, updating food and beverage systems using OEM genuine parts is good for business. Try thinking through these questions when making the best decision for your plant:
What is the longevity or lifecycle of the part? If an inexpensive part has a shorter replacement cycle and you must replace it more often, you are not optimizing your uptime, nor are you optimizing your maintenance costs.
What are the service benefits attached to using OEM parts? We can't speak for all process solutions providers, but SPX FLOW Nutrition & Health experts service the food and beverage industry through a wide network of customer and technical support partners that help producers gain access to the right part at the right time.
What's changed in compliance/regulation since the original purchase? OEM genuine parts are identical to the original part and perform as originally designed. As upgrades or changes become available, our engineering team ensures the proper changes are also made on older products. For instance, as the FDA changed their standards for FDA approved homogenizer packings, our engineering team made the appropriate change, and after testing, offered a new product line.
Are there any warranty or safety ratings to consider? It is up to you, the producer, to ensure the replacement parts have passed all important food safety designations. Non-FDA approved replacement parts risk de-rating the entire process line.
Will I always have someone available to service it? This varies from partner to partner in our network, but when we cannot guarantee the quality of will-fit parts, our service personnel reserve the right to not work on producer equipment if non-OEM parts are used.
After weighing the odds, we found it's best to not gamble on will-fit or pirate parts. There's just too much at stake, and no one looks forward to buffering in downtime as the result of a defective part.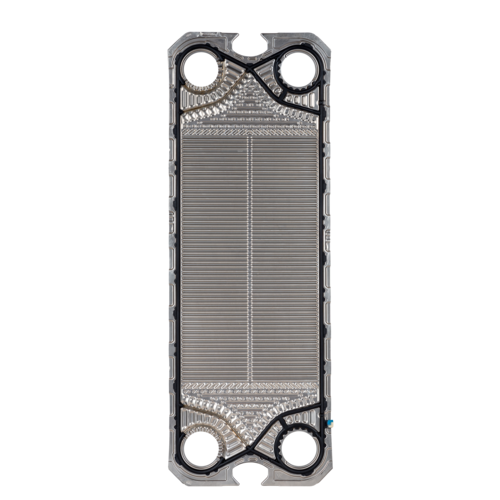 Trust the originals, learn more here.