The plant-based market continues to grow by 3-5% each year. For context, the popular fast-food market grows at a rate of 1-2% each year; that's half the speed of the current plant-based market.  
This growth is driven by changing lifestyles, increased health awareness, vegan trends, requests for clean labels, and lactose intolerance just to name a few. There is also a general trend of replacing meat with plant-based alternatives. With this market growth comes an increased demand in plant-based processing, where preserving as many native plant proteins as possible is paramount. Today's consumers are very conscious about healthy eating and want more nutritious, clean label products in their everyday lifestyles.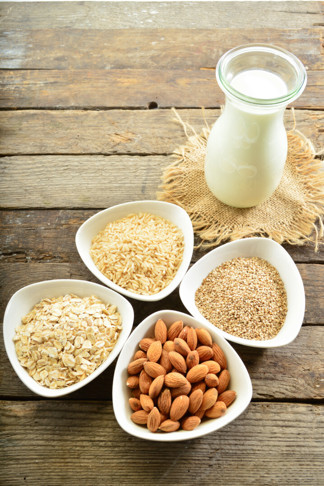 How do you make your plant-based products more natural? 
Through membrane filtration technology that requires less use of fillers.
Membrane filtration is a sustainable technology that preserves taste and nutritional value in both dairy and plant-based products. The ceramic and spiral wound membranes move through the solution removing anti-nutritional factors while concentrating the good proteins at the same time. The separation process is carried out solely based on molecular size, making the use of additives unnecessary. The result is a top-quality product that complies with many stringent requirements by both consumers and regulatory authorities.  
More Protein. Less Fillers. 
To produce plant-based beverages, yogurts and cheeses, there are several steps to consider preserving the safety and quality of your output. Take cheese analogue for example- you must keep an eye on the texturization, heat treatment, and incubation of the cheese throughout. Membrane filtration comes into play during the concentration phase of plant processing, limiting protein loss to 1% based on the plant's raw materials. This leaves a product with higher natural protein levels that is noticeably more filling and satisfying.  
With our 50-years of Plant-Based Experience, it is, Second Nature. 
Traditionally, plant-based fractionation involves air fractionation, washing and isoelectric precipitation that can lead to protein loss, taste and nutritional impact. To overcome these natural weaknesses, our solution makers recommend the APV Membrane Filtration System because it allows for a gentler separation and concentration of proteins as they move through the rod. It doesn't damage the original plant proteins either. This applies to a range of plant sources including soy, oat, nut, rice, pea and more.
Additional benefits include:
Higher process yield compared to traditional means

 

Flexible design can be plugged in and removed at various parts in the production line

 

Sustainably, it recovers extracted carbohydrates (sugars) and water extracted from the plant and repurposes them further down the production line
Our membrane filtration experts have installed over 1,300 plants across the world, establishing notable partnerships. A membrane-specific Innovation Center in Silkeborg, Denmark, invites customers to research and test their recipes to find the best formulation and customized process to replicate in their own plants. Our plant-based solutions feature start-to-finish system designs, like mixing and blending, membrane filtration, heat exchange, homogenization, ultra-high temperature solutions, spray drying, evaporation, valves and pumps, automation, and more. 
Taste the difference by exploring the next wave of plant-based with us by visiting here.