Universal 2 Series - Positive Displacement Pumps
Product Type:
Pumps / Positive Displacement Pumps
The Waukesha Universal 2 Series positive displacement pumps include advanced sanitation technologies, long life features and installation flexibility.  Clean-in-Place (CIP) capable with optional flat body profile and free draining vertical ports.  This highly robust pump can run at pressures of up to 500 psi.
We Are Here to Help
Find your local representatives within your region for product inquiries.
Where to Buy
Key Features & Benefits
Bi-directional flow
Large diameter shafts for greater strength & stiffness
Rotor/shaft connection sealed from the product zone
Extended-life outer seal
Mechanical seals standard
316 pump body standard; 316L pump body optional
Heavy-duty bearing frame; stainless steel bearing frame optional
Non-galling Waukesha "88" alloy rotors for tighter running clearances and higher efficiencies
Additional options: CIP capability, free draining body and cover for side mounted applications, seal flushing, steam-in-place, aseptic version
Maximum pressure: 200-500 psi (13.8-34.5 bar), depending on model
Temperature range: -40

°

F (-40

°

C) to 300

°

F (149

°

C)
3-A and EHEDG certified
In the Waukesha Cherry-Burrell design, arc-shaped "pistons" (rotor wings) travel in annular-shaped cylinders machined in the pump body; the resulting long sealing path reduces slippage and produces a smooth flow of product without destructive pulses or pressure peaks and without valves or complex parts.

FOR LOW VISCOSITY FLUIDS
Rotors, made of Waukesha "88" alloy, can be run with close clearance to the 316L stainless steel fluid head, without galling or seizing should inadvertent pressure surges cause contact. The close clearances combined with the rotor geometry, which gives a long sealing path between the pump inlet and outlet, means low slip operation. As a result, you achieve: high efficiency, good priming ability, metering capability and good flow control.

FOR HIGH VISCOSITY FLUIDS
The large fluid cavities of the rotors ... plus the large, easy entry anti-cavitation ports, allow efficient pumping of high viscosity fluids, slurries or even liquids with large chunks or
particles.

FOR NON-LUBRICATING AND ABRASIVE FLUIDS
The Waukesha Cherry-Burrell design has no bearings in the fluid being pumped, no sliding or rolling contact and no rotor-to-rotor contact. This produces EXCELLENT
SERVICE LIFE even under severe operating conditions.
---
Food and Beverage
Soups, Stews, Tomato Paste
Vegetables, Dressings
Chocolate, Fats & Oils
Batters, Cream Fillings
Brewery, Wort
Soft/Fruit Drinks
Dairy
Cream, Milk
Cheese Curd & Whey
Cottage Cheese
Yogurt
Pharmaceutical/Cosmetics
Pill Pastes
Syrups, Extracts, Slurries
Face Creams & Lotions
Lip Stick, Makeup, Hair Styling Gels & Liquids
Dyes & Alcohols
Chemical/Industrial
Solvents, Paints
Fuels
Resins, Polymers & Sludges
Oil & Lubricants
Soaps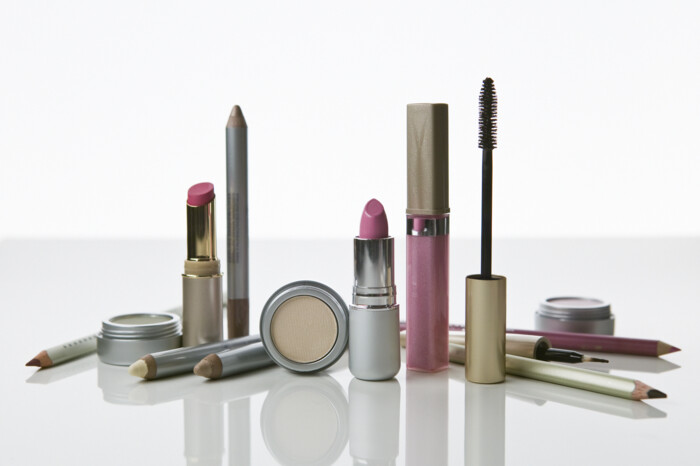 Click on the links below to download pump model performance curves for Universal 2 Series Positive Displacement pumps.
Download Instructions for Reading Positive Displacement Pump Curves ||
PDF
Universal 2 PD Pump Maintenance Introduction
WCB - Universal 2 PD Pump Cover, Body, Rotors, Seals Maintenance
WCB - Fluid Head Assembly Video for 2 Series Positive Displacement Pumps
WCB - Gear Case Assembly Video for Universal 2 Series Positive Displacement Pumps
WCB - Positive Displacement Pumps - How the rotors move inside the pump
Universal 2 PD Pump Shimming Demonstration