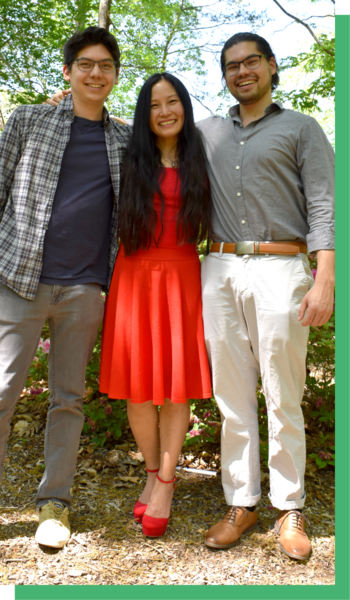 Diversity unites our team, plain and simple. Cultural, contextual, and global differences translate into combined strengths from mixing in Shanghai, China to nutrition and health systems in Bogota, Columbia.
This May, we honor the contributions of Asian Americans and Pacific Islanders to our daily lives and progress as a country. Keeping context close to home, I wanted to hear from our very own solution makers on what this month means to them and recap their journey to SPX FLOW. The Asian American experience is a unique one, filled with the legacy and dreams of parents, grandparents, cousins and friends.
Dhivya Umachandran is a rotational manufacturing engineer currently based out of Rochester, New York and Kevin Walser, a graphic designer and visual storyteller on our marketing team in Charlotte, North Carolina. Dhivya was born in India and moved to the U.S. for college. Kevin has lived in the U.S. since age four.
These are their stories:
What makes you most proud of Asian culture and heritage?
Dhivya: Diversity. Asian culture and heritage mean differences in food, clothing, language, ethnicities, beliefs, values and so much more. Moving to different states/countries meant that I carried parts of my culture with me. It also allowed me to absorb and expand on the definition of what Asian culture and heritage meant, from Malaysia in East Asia to U.A.E in West Asia. I share parts of my culture by cooking Indian food for those around me. I always learn something knew about the flavor and nourishment different Indian spices can bring to bring to food. It's extremely fascinating! 
Please tell us a bit about your story.
Kevin: I am a first generation European-Asian American. My father is Austrian, and my mother is Taiwanese and together they came to the US with my brother and I. Growing up in America and being of mixed decent, I had a hard time fitting into either community. This left me isolated in many ways but allowed me to befriend people of all backgrounds. This breadth of environments and interactions allowed me to not only understand racial dynamics in America on a macro scale, but also the beautiful experiences and perceptions each individual carries on a micro scale.
What/who has had the greatest influence on you personally and professionally? How have they/this shaped your career?
Dhivya: My parents have played a pivotal role in influencing my growth. Their varied experiences shaped the choices I made in my academic and professional career. My father worked in finance, within the manufacturing sector, constantly giving me clear insight on industry trends and career trajectories that align best with my interests. My mother played a huge role in shaping my lifestyle choices and my approach to a healthy work-life balance. Networking opportunities with all levels of this organization has also shaped how I define my aspirations within manufacturing.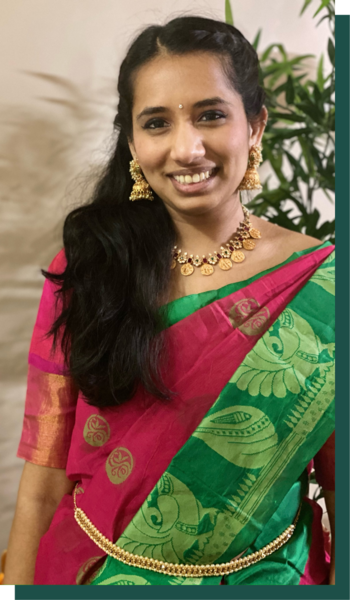 What does your Asian American heritage mean to you and what are some ways that you and your family might celebrate your heritage?
Kevin: My mother is from Taiwan and of Hakka (Han Chinese Subgroup) decent. Growing up we would always celebrate Chinese New Year and Moon Festivals with authentic food and traditions.
Asian cuisine is something I am proud of. Perceptions of Chinese food are limited, but there is an insane spectrum of incredible food to try. Food is love, food is life, and what better way to experience another culture than through their cuisine.
What are your thoughts around Asian recognition and presentation as we work toward our Culture of Belonging?
Kevin: Personally, I think it's pretty great. I think this is the first time in my life I have seen Asian recognition in a workplace. I have always felt that talks or recognition around race never seemed to include Asians, despite the deep history of Asian people in America. It is nice that our Culture of Belonging is doing this.
Dhivya: Recognition and representation mean accepting; and encouraging every single individual to embrace what makes them special. If we continue to create safe spaces for people to share their ideas, values, and experiences, we're already creating our culture of belonging! Since culture is constantly evolving, it is important to educate ourselves as members of society.
What should we keep in mind as we celebrate throughout AAPI month?
Kevin: To me, diversity and inclusion is not about not seeing color, but rather recognizing, accepting, and appreciating that we are different and that our differences make us unique and worthy of respect. Race and ethnicity are not something to be homogenized and removed from our day to day lives and discussion, but rather a way for us to learn from each other and live richer and more interesting lives.
We value the genuine and thorough commentary from solution makers Dhivya and Kevin. This helps us gain perspective for why yearlong recognitions and designations like Asian American and Pacific Islander month are important to all cultures. For many, it may be their first cultural acknowledgement. For others, it's an opportunity to stretch. To challenge. To grow for the better. Better together.