Expertly Designed Dairy Process Plants
---
Dairy products are a staple of many diets and one of the most complete foods available.  Expert processing is vital to maintaining the highest possible nutritional value and end-product quality.

With an ever-growing global population, the processing of dairy products is growing in demand. By 2021, the global consumption of dairy is projected to reach 234 metric tons consumed, according to statista, creating a massive global impact. Utilizing the right dairy processing equipment is vital to the effective production of delicious dairy-based products for a ballooning global consumer base.

State-of-the-art, flexible design and constant innovation are key factors in dairy processing today. As a pioneer in the dairy processing industry and a leader in the market, SPX FLOW combines over 100 years' experience of developing dairy technology with the unrivalled market insight needed to meet today's changing and challenging global demands and trends.  SPX FLOW invented several key innovative dairy processing components, including the APV Compomaster for fat standardization, the APV Palarisator for UHT infusion and the APV Uperizer for UHT injection.

By understanding your customers' needs and tailoring our designs and engineered products & services, we give you the most efficient and sustainable solution.  Our comprehensive offering ranges from the design, engineering and installation of large-scale facilities to process lines, and equipment.  The applications are numerous from milk, butter, yogurt, fresh cheese and desserts to dried, agglomerated, evaporated and condensed products as well as baby foods.

We are constantly innovating and will work with you to refine, create and test new products and processes at one of our state-of-the-art innovation centers. 
Learn more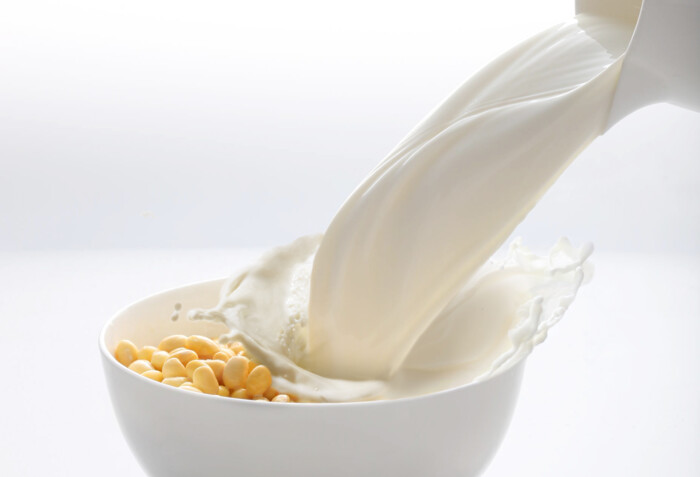 Innovation Centers
---
Mamirolle, France Innovation Center
An extension to the SPX FLOW Innovation capabilities, SPX FLOW has an innovation center at ENIL Dairy University, located in Mamirolle, France. The innovation center is designed to support the growing demand for natural, fresh dairy products produced without acid whey and therefore with lower environmental impact.

The combination of SPX FLOW and ENIL expertise offers a powerful synergy that helps customers develop new products, better optimize recipes and processes, enhance the competitiveness of product lines and realize long term growth strategies. In addition, the center is further supported by key industry partners, who supply starter cultures, ingredients, and filling machines.
There are currently two SPX FLOW pilot plants in the center; one for fresh fermented dairy products and the other for the production of spreadable cheese. Supporting international customers, the center enables:
Validation of new recipe formulations
Support for the evolution of the Ultra Fresh Dairy segment focusing on high-value products - natural, highly concentrated in proteins (up to 1015%) and low in fat (0-2%)
Development of cost attractive solutions with greater autonomy in the supply of raw materials
Customer specific training programs the center in Mamirolle has already helped a number of our global and regional customers from the China, India, Middle East, and Latin America to meet their business goals. SPX Flow has a comprehensive testing program in a campaign to produce a large portfolio of Fresh Fermented Dairy Products; including Greek type yogurt, Quark, drinkable yogurt, cultured dairy dessert, and processed cream cheese.
To arrange tests, training or support for Fresh and Fermented Dairy Processes, please contact our Global Process Category Manager or your regional Fresh Dairy Champion.
Shanghai, China Innovation Center
The SPX FLOW Shanghai Innovation Center is a dairy focused research and development center with a vital position on a full-scale SPX FLOW manufacturing campus operating production, engineering and distribution channels collectively. The position of the Shanghai Innovation center allows for quick turn-around and testing. The leading dairy test and development center is vital to SPX FLOW's innovative dairy processing equipment design and optimization. The facility allows for exactingly precise testing of customized dairy processing equipment and the expedited fabrication of optimized equipment. The processes available for testing are:
Heat Treatment/UHT
Separation