Positive Displacement Pumps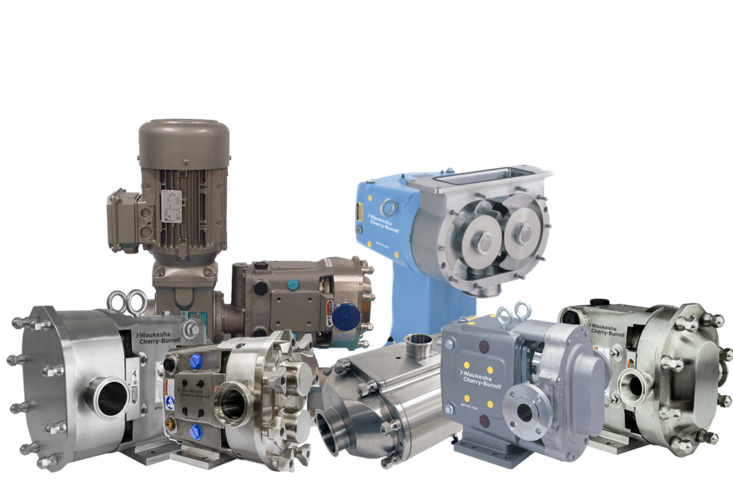 For Food, Beverage, Dairy and Pharmaceutical Applications
Our broad portfolio of Waukesha Cherry-Burrell® positive displacement pumps will keep your process up and running increasing efficiency and productivity whether your producing plant-based beverages or medicine. We offer external circumferential piston (ECP), lobe or twin screw pumps. Let us help you select the best pump for your application.
Relax … It's a Waukesha
Our passion is delivering you a reliable pump that will last. We start at our foundry located within our Delevan, WI facility where we pour own metal (a specially-formulated alloy 88) into molds. From there we meticulously pay attention to every detail ensuring the highest quality standards are met. There is a reason why so many OEMs trust us time and time again.
Global Support, Wherever You Are
We have a large channel partner network to provide you with local support, spares, service and training. So, you can rest assured that you can schedule maintenance when is convenient for you and get needed parts quickly. And, with 35 service centers located across the globe, technical experts and spare parts are never far away.
Need a Complete System?
Yep. We can do that, too! Not only can our experts determine the best sanitary pump for your application, but they can also design and install a whole process line whether you're producing plant-based beverages or vaccines we have many solutions for sanitary applications from homogenizers and valves to mixers and centrifuges.
Learn more about our sanitary pumps and centrifugal pumps too.